Downer manages and maintains road networks across Australia and New Zealand and manufactures and supplies products and services to create safe, efficient and reliable journeys.
We maintain more than 33,000 kilometres of road in Australia and more than 25,000 kilometres in New Zealand.
We create and deliver solutions to our customers' challenges through strategic asset management and a leading portfolio of products and services.
We are a leading manufacturer and supplier of bitumen-based products and an innovator in the sustainable asphalt industry and circular economy, using recycled products and environmentally sustainable methods to produce asphalt.
Our road network solutions are underpinned by industry-leading research, development and innovation, unique asset management tools and our commitment to safety, environment and sustainability through industry awarded Zero Harm programs.
We have formed a number of strategic partnerships to meet the changing needs of our customers and markets. We have long term asset stewardship and road management contracts through DM Roads in Australia, and a number of alliances in New Zealand such as the Infrastructure Alliance in Hamilton, Whanganui Alliance, Tararua Alliance, Waikato District Alliance and the Milford Road Alliance.
We work for all of Australia's State road authorities, the New Zealand Transport Agency and a large number of local government councils and authorities in both countries.
Our customers include road owners and businesses operating in industries including waste collection and management, mining, construction, airports and motor racing tracks.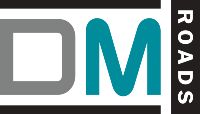 Reconomy
Downer's Reconomy business innovates to create best-practice solutions that maximise the value of our customers' assets and support the sustainability of their communities.
We deliver solutions in landfill avoidance that recycle and repurpose domestic, commercial, road and construction waste materials into quality construction and organic products. We also operate in landfill management. These efforts help drive the circular economy through practical applications, while reducing the reliance upon increasingly scarce virgin materials.
Reconomy offers a detritus processing solution that turns a stream of mixed waste into valuable products and materials. We process, separate and clean waste streams such as street sweepings into individual components that can be readily reused, and Downer has a use for those materials, including asphalt for road construction.
Our pavement solutions use soft plastics, expired printer toner, glass, end-of-life tyres and reclaimed asphalt pavement. We have the capability to perpetually recycle these pavements into the future, providing a truly sustainable solution.