Downer provides a broad range of professional services, base and estate management and estate development and base upgrade services to the Australian Defence Force, the New Zealand Defence Force and other government agencies.

We are one of the only integrated services companies that has a whole of Defence Capability Life Cycle offering and mindset. Our Sovereign Industry Capability delivers to the needs of Defence, National Security organisations, the major primes and other government agencies.
As an ADM Top 10 Defence Contractor, we are a proven and trusted long-term partner, committed to diversity and inclusiveness and to growing Australia's Defence industry capability with the participation of Indigenous and Small to Medium Enterprises.

Downer's history with Defence
Having supported Defence for 80 years across a range of services, the Department of Defence is one of Downer's longest standing customers.
Downer has provided manufacturing and heavy industry capability to the Defence sector since the 1940s when Evans Deakin Industries manufactured the Bathurst Class anti-submarine Frigates.
The breadth of our service offerings allows us to provide advisory and project delivery services to the same customer organisation. This provides value to Defence through the retention of project knowledge and early contractor involvement. Importantly, we are conscious of the need to identify and manage probity and conflict of interest concerns.
With this is mind, Downer has established a separate and wholly owned subsidiary, Downer Professional Services, dedicated to the delivery of 'above the line' professional services. Separated by reporting lines, location, people and systems, the interaction between Downer Professional Services and the rest of the Downer Group is strongly governed.
Click here to learn more about Downer's history in Defence.
Downer Defence supports the entire military capability lifecycle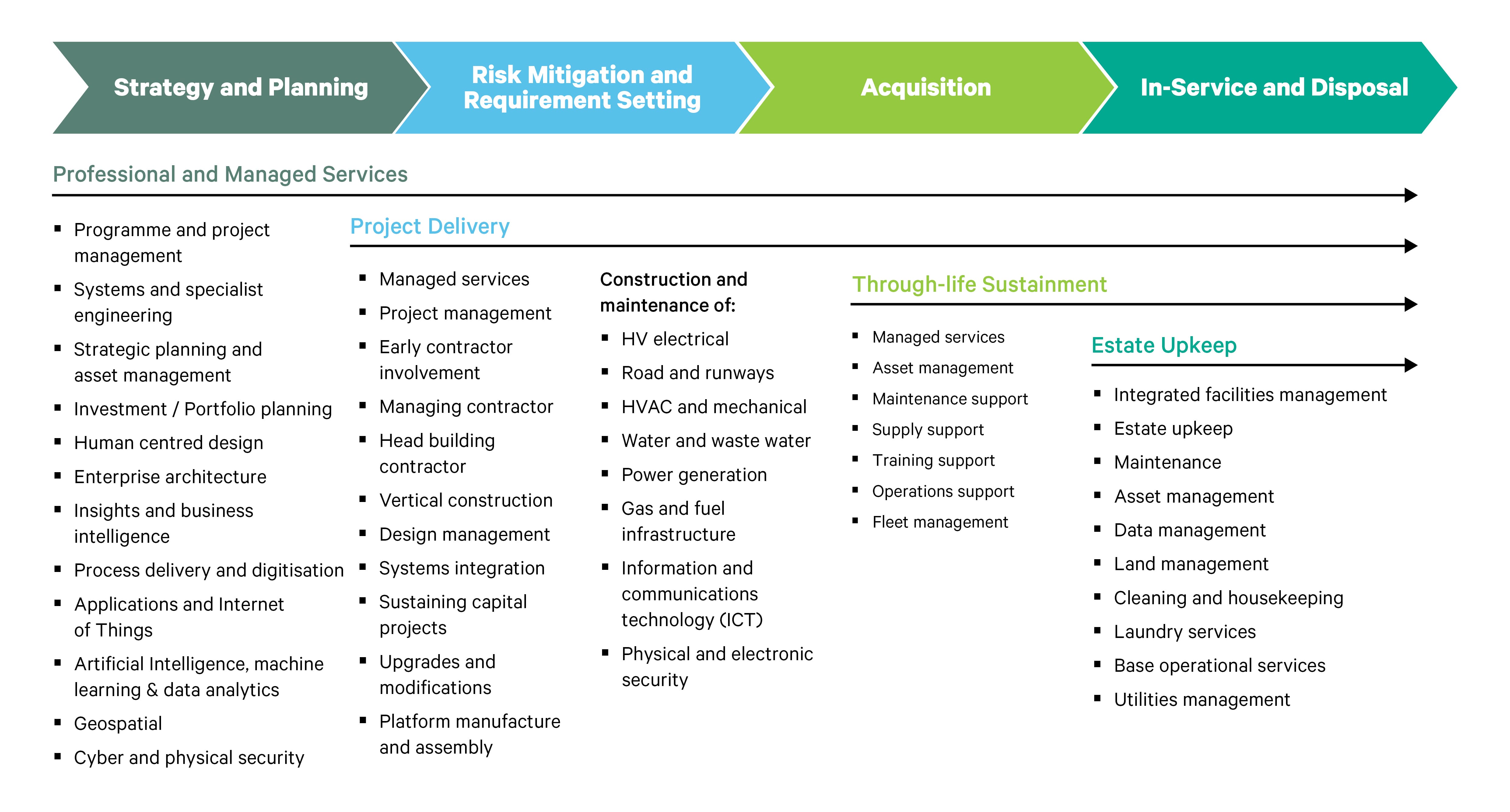 Downer Defence supports the success of over 900 Australian small & medium enterprises