Increasing female participation in STEM-T careers
06/09/2017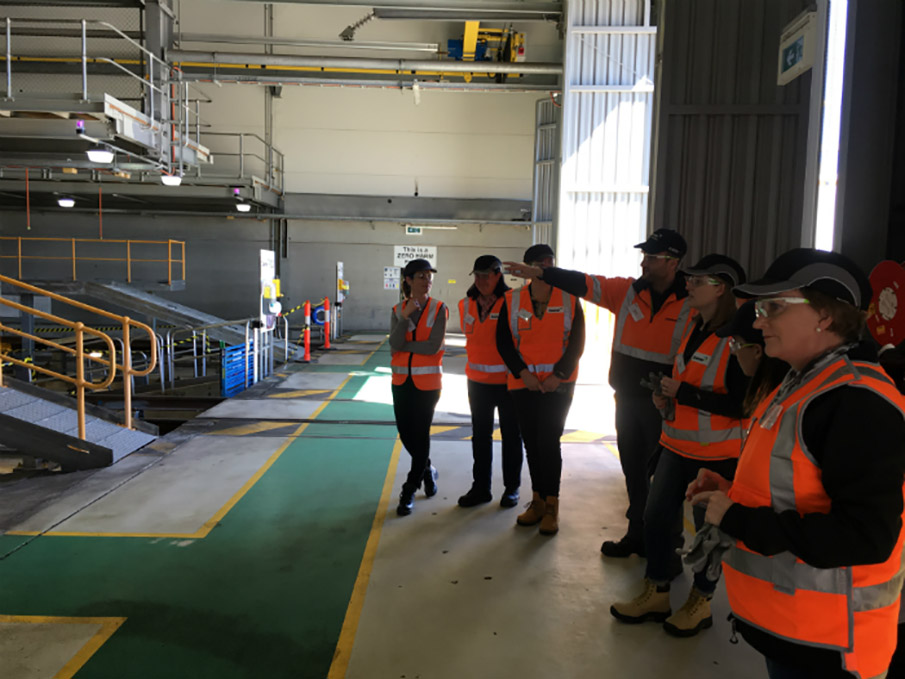 As part of our Diversity program, Downer is currently involved in a project aimed at connecting schools with industry organisations.
The purpose of the project is to build a pipeline of talent from school to industry, through education, with a focus on Science, Technology, Engineering, Mathematics and Trades (STEM+T).
Through the site visit, teachers were able to get a better idea of what is involved in supporting increased female participation in STEM-T careers.
Candice Mesecke, Downer's Executive Manager, Organisational Development and Change, explained that a key part ot the project involves challenging stereotypes and beliefs around females working in engineering, technology and trade positions.
"This is such an important issue and it is important that we are involved in leading industry discussions like this. On a practical level, if we drive female interest and participation in STEM-T careers we will have more talent to choose from", said Candice.
Teachers from Roseville College were delighted to gain knowledge of some real life applications of the subjects they teach and how to challenge the unconscious beliefs and stereotypes about career preferences with their students.
"It was really interesting to see how the industry works and to connect the dots between high school science and how it relates to the bigger picture. The girls at school will be excited to know how their daily scientific inventions have an implication for our future" said Abi Woldhuis, Head of Professional Growth at Roseville College.