Downer senior defence team appointed
19/10/2020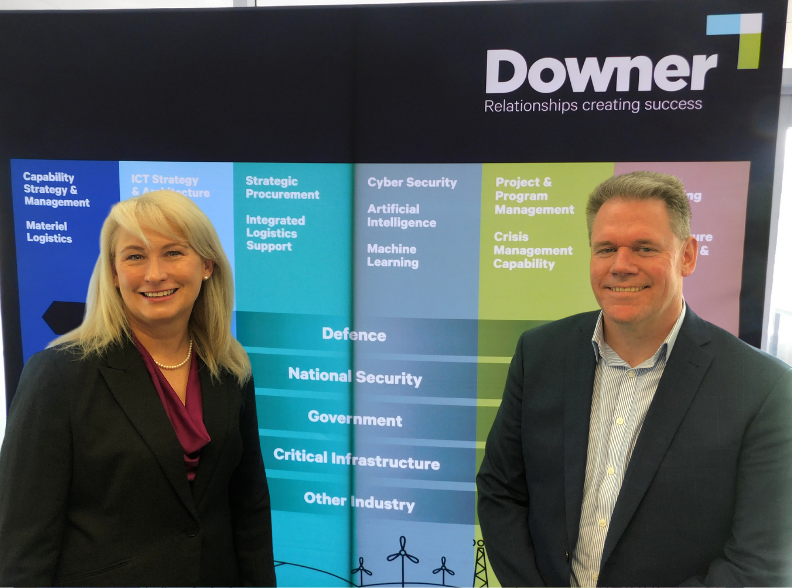 Downer Group's defence business – Downer Defence Systems (DDS) – has appointed Andrew Foster as its Executive General Manager and Sue McGready as General Manager for Customer Relationships and Growth, in addition to promoting a number of existing staff to new senior leadership roles.
Andrew Foster has 30 years' experience in leading highly specialised engineering design and consultancy businesses focussing on niche markets in the resources and energy sectors. Foster has been with Downer for 15 years holding several leadership roles including Executive General Manager Mineral Technologies and Engineering & Construction. In his new role as Executive General Manager Downer Defence Systems, he brings a wealth of experience from some of the nation's most important industries to the defence sector as DDS seeks to revitalise its business.
The new leadership represents a new and expanded vision for the business, even as DDS remains focused on delivering strong outcomes for the Commonwealth in the 'above-the-line' contracting space at the Department of Defence.
"We are looking to grow our professional services offering in the defence, national intelligence and security sectors," Foster said. "This includes expanding our business among the federal, state and territory public sector where our core capabilities can offer a lot of value."
The appointment of a woman of McGready's calibre in a senior leadership role supports this vision. McGready has deep Defence experience having served in the Air Force from the late 1980s until early 2020. This includes a number of senior leadership roles in the Department of Defence and in the private sector including as Director-General of Defence Force Recruiting, Director Supply Capability – Air Force, Commander of the Defence National Storage and Distribution Centre, as Director-General of Estates and Infrastructure Group, and most recently as a senior manager at BAE Systems Australia.
"My intention is to harness Sue's insights and her expansive network of uniformed, APS and industry relationships to assist us to better understand the customer's needs and develop targeted solutions to support them and grow our business," Foster said.
Since taking up the leadership mantle at DDS Foster has streamlined the way the business works, focusing the workforce into three key streams that will drive consolidation and expansion of the business: professional services, managed services and the Team Downer Major Service Provider consortium – of which Downer is the prime.