Meet Matt Newton, Construction Foreperson at VEC Civil Engineering
09/06/2021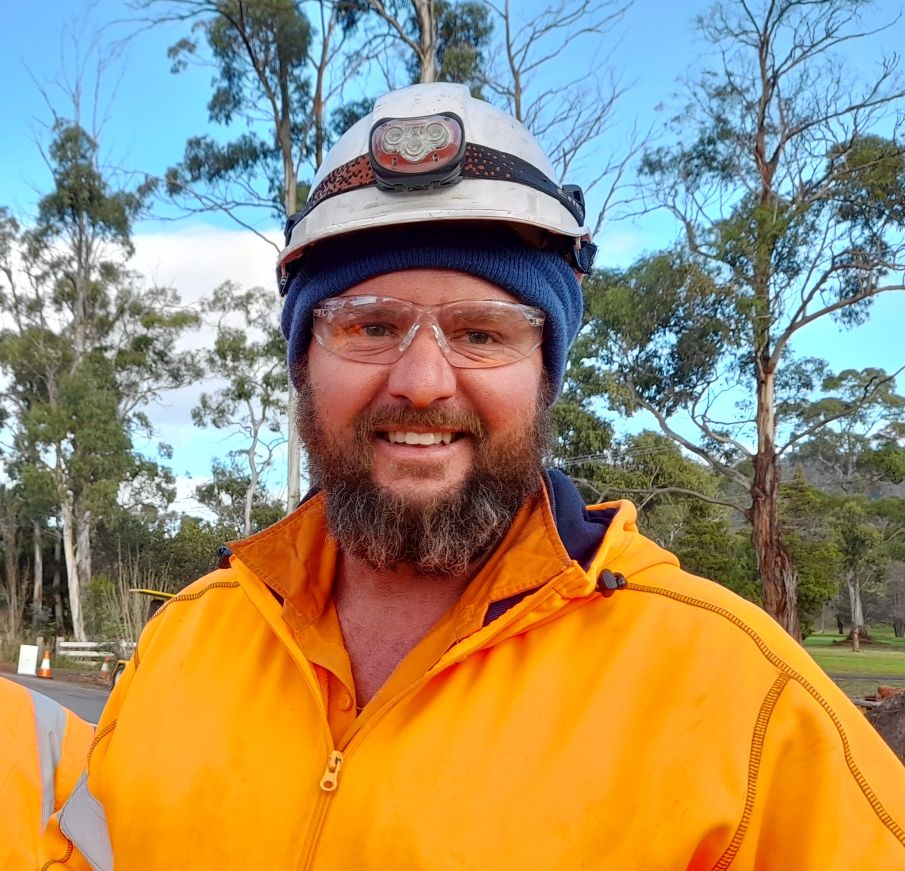 When he's not herding cattle or kids, Matt Newton is helping build Tasmania's future.
When Matt started on the job in 1996, he thought he might not last three months.
Back then jobs were scarce in north-west Tasmania, and Matt had been laid off just before finishing his apprenticeship as a carpenter/joiner. A short time later he was lucky to be employed by VEC Civil Engineering (VEC), which is a subsidiary of Downer and home to experts in bridge design and construction.
"I remember my first day on the job," Matt said.
"It was the middle of winter, freezing cold and miserable and we were working on removing joints in the road at Ulverstone. I went home to my Mum and Dad and said, 'I don't think I can last long here'.
"My Mum said, 'well at least stay for three months to get your trade' … well 25 years later I'm still here."
Much of Matt's work has been on bridges and it's taken him to sites around Tasmania and throughout Queensland and Victoria. He's also managed teams working on rail bridge construction, in Tasmania and interstate. In one from his Van Ek days, Matt is pictured far right in the blue singlet. Three of this team still work for VEC today.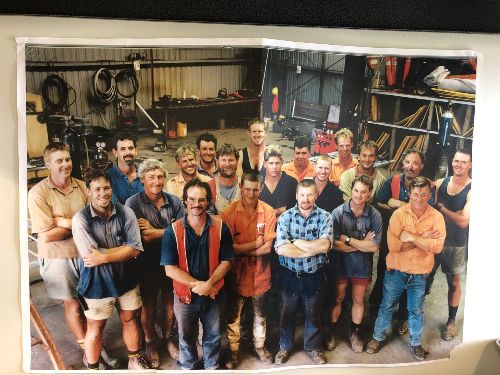 Right now, Matt's working on the Shea's Bridge project at Orford on the east coast. That means staying away from home during the week, and a three-and-a-half-hour drive home on Friday afternoons.
Being away from home's been one of the challenges of Matt's career.
"It can be quite hard, particularly when your children are little," Matt said.
But working with good people on interesting projects and working his way up the career ladder has ensured plenty of good times too.
"One of my highlights was working on the town bridge at Ulverstone because I'm an Ulverstone boy. I reckon I've worked on five bridges over the Leven River – and that time also meant seeing more of my family."
An early highlight was getting his first pay packet – back then cash in an envelope.
Matt and his wife Kelly, who works as a Teacher's Aide, have four children.
Matt reckons none of his working life would be possible without the support of his wife, whose busy life includes looking after their home property and tending to the cows on their 50-acre farming property, along with his supportive father-in-law Ian.
"I've been really lucky to work in this job for so long … I really enjoy it."
Back when he was first given a job with VEC, Matt says he was promised it would be until his retirement, and that just might turn out to be true.