Gorgon LNG Miscellaneous Works project
06/09/2017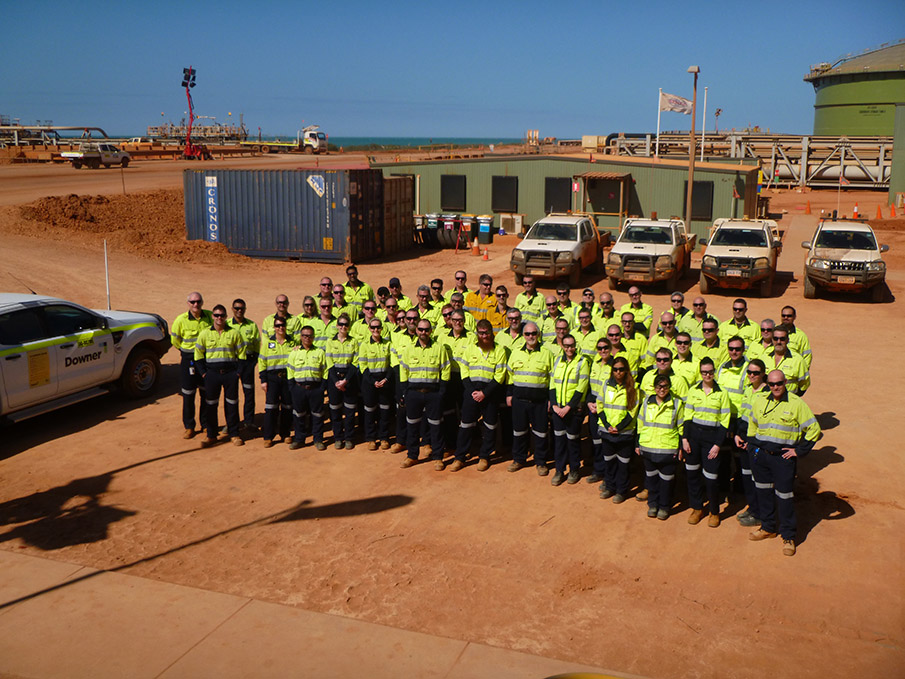 Downer's industry leading Zero Harm performance has been recognised by our customer, Chevron.
Chevron recognises Downer for achieving an outstanding, international standard performance in its Zero Harm program on the Gorgon LNG Miscellaneous Works project.
Chevron's worldwide Contractor Health Environment Safety Management (CHESM) process uses a dynamic rating system to measure contractor Health, Environment and Safety (HES) performance across a broad range of areas; safety management systems, TRIFR, safety questionnaire, HES audits, field competency verifications, field feedback forms and the working relationship throughout the life cycle of the contract.
For two consecutive years, Downer has secured and maintained its "A" rating (the highest possible rating) for its Zero Harm performance. Alongisde a low TRIFR of 0.16, Downer achieved the best overall rating on the Gorgon site. This rating can only be achieved when the performance is high over a sustained period of time and when there is a strong commitment from everyone in the team.
The rating system acts as a driver for leadership and performance in Zero Harm. The rating system - effecitvely alligning with Downer's internal Zero Harm KPI's - further encourages the team to achieve an incident and injury free operation, but also puts Downer in the position of being contractor of choice for Chevron.
Downer teams across the Company are continuously striving to achieve the highest possible rating for safety performance, and the Gorgon team is one of many who have been recognised by a customer.