Eliminating diesel from cold mix asphalt
06/09/2017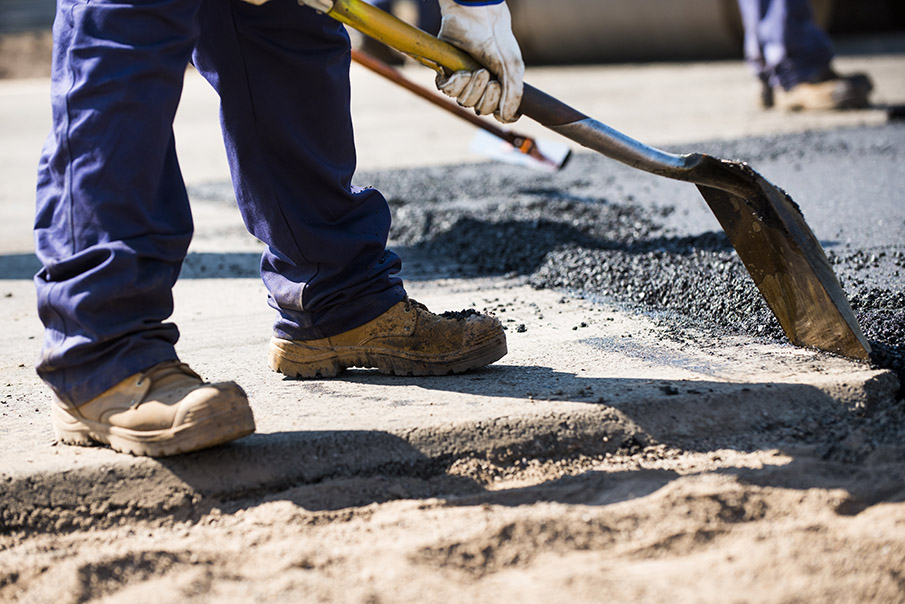 In 2017, Downer ceased the production of diesel based cold mix in asphalt in Australia.
Instead, Downer has developed a new, safer cold mix asphalt alternative which provides a more environmentally sustainable solution.
There are inherent dangers in the manufacturing process of diesel based cold mix asphalt. In these processes, Diesel can cause an ignition or explosion and put workers at great risk. Historically, diesel was used as a fluxing agent to allow the bitumen to be workable at ambient temperatures. However, diesel has a relatively low flash point (> 61.5°C) - the temperature at which it can ignite.
Our National Research and Development Laboratory in Australia is leading the development for alternative fluxing agents with several options being trialled in the business. We are developing an emulsion based approach that will perform better with a longer shelf life. It will also completely eliminate all risk of ignition or explosion, making it a true cold mix.
While we have eliminated it in Australia, Diesel is used in one of our New Zealand asphalt plants. However, the plant configuration in New Zealand means that the diesel is introduced at a different point in the process, away from potential sources of ignition and thus reducing risks and improving the safe handling of diesel and bitumen.
Numerous manufacturing and safety controls must be implemented to manage the safety risks with using diesel. Missing a critical step or plant malfunction during production can lead to safety incidents.
We urge all asphalt manufacturers to review their safety processes in relation to diesel based cold mix and applaud those in our industry who are taking the steps to continually innovate and improve their products and services to make them safer and more sustainable.