Downer wins Victorian Premier's Sustainability Award
11/10/2019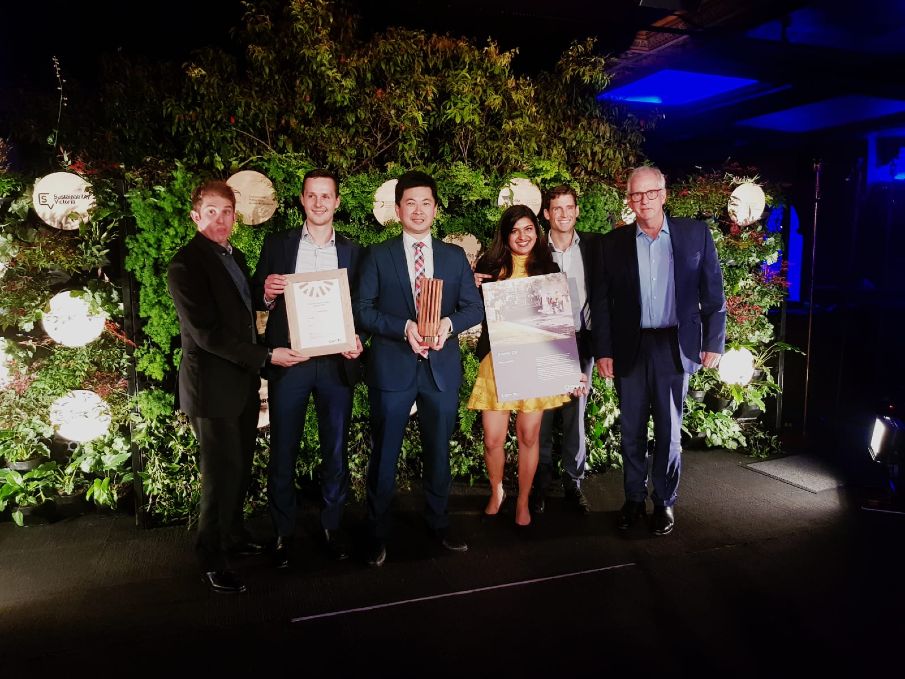 Downer has been recognised by the Victorian Government and Sustainability Victoria, winning a Premier's Sustainability Award for Reconophalt.
Downer won the award in the large business category for Reconophalt, our innovative asphalt product that contains high recycled content from materials such as soft plastics, glass, toner and reclaimed road.
Reconophalt creates new avenues to recycle and repurpose waste materials into new streams of use, diverting waste from landfill and reducing the reliance upon increasingly scarce virgin materials.
"When incorporating new streams of recycled materials into asphalt, we must firstly satisfy the test to be able to perpetually recycle the pavements into the future. We can only address the current waste issue by ensuring the future re-use of the materials. Reconophalt passes this test, providing a truly sustainable solution," said Dante Cremasco, Executive General Manager, Road Services.
"This award proves that with thought leadership in sustainability and partnerships with progressive and environmentally conscious governments, suppliers and customers, we can continue to set new benchmarks in recycling and repurposing waste materials into new streams of use. It's all about pulling products, not pushing waste," said Dante.
Hosted by Sustainability Victoria, the awards celebrate people working to reduce the impact of climate change and to create a better future for us all.
Downer built Australia's first recycled road containing soft plastics and glass with Hume City Council in Victoria, in May 2018. Soft plastics from approximately 200,000 plastic bags and packaging, 63,000 glass bottle equivalents, toner from 4,500 used printer cartridges and 50 tonnes of recycled asphalt were used to build the road in Craigieburn, in Melbourne's north. This is driving the circular economy through practical application for communities, while reducing the reliance upon increasingly scarce virgin materials.
Read more about our sustainable road solutions: https://www.downergroup.com/road-services