Community initiative improves more than just maintenance outcomes
06/05/2021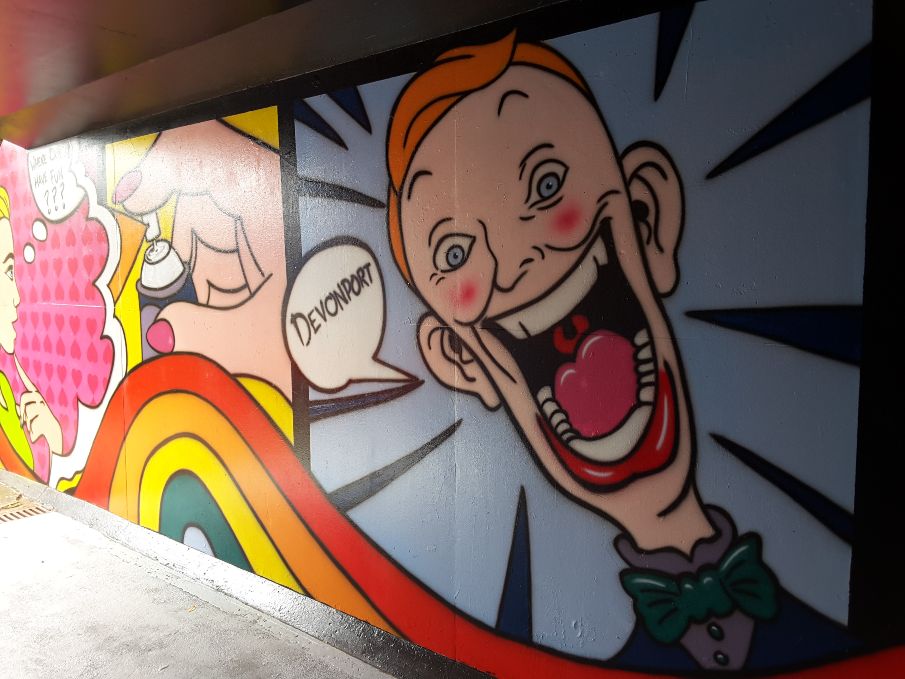 Every artist loves a blank canvas, but a pedestrian underpass in north west Tasmania was attracting the wrong kind of interest.
As part of the maintenance contract for state-owned roads in Tassie's north west, Downer's DM Roads crew was spending a lot of time on graffiti removal in pedestrian underpasses. Almost as soon as a surface was cleaned up, more graffiti would appear.
In the meantime, locals were avoiding using the tunnel because it was dark and off-putting – instead crossing a busy road.
Some outside the box thinking brought in mural artist Robi Glimar, working with students from a local school.
The aim was to create engaging art that featured elements from the local landscape and community landmarks. What was delivered was so much more.
Local kids are now proud to point out which sections they had a hand in creating, and teachers say taking part in the project has opened the door to future career opportunities for some kids.
The stunning murals have not only brightened up the area and turned the tunnels into a welcoming space for people taking their kids to school, the art has become a community talking point and a source of pride.
The project was jointly funded by Downer and the Tasmanian Department of State Growth.
Watch the video: https://youtu.be/-n-Uuzy-YGY