xDNA improves the lives of marginalised Australians
22/08/2023
Life Without Barriers (LWB) is a not-for-profit organisation providing essential support for people with disability, those in foster care, and older Australians.
The team also provides services to people in difficult situations, such as those facing homelessness or domestic violence.
In many situations, LWB carers provide in-home support, which includes making sure homes are maintained for optimal liveability. Compendium is a mobile app interface where LWB carers can lodge maintenance requests for streamlined facilities management. It also supports property inspectors to identify proactive repairs.
Problem
LWB source properties specifically for vulnerable people to live safely and with support. Sometimes these properties require fit-for-purpose amendments to ensure they meet a person's mobility needs. The maintenance of this stock of properties is managed by Downer Group.
Visiting carers lodge reactive maintenance requests, such as a faulty light or plumbing issue, and this was primarily being done via phone calls to the Downer Group's service centre. Staff in the service centre were regularly dealing with lack of concise fault reports that lacked detail, often resulting in time-consuming follow-up calls to get the ticket right.
LWB property managers are responsible for undertaking regular property inspections as part of a proactive maintenance program. Inspectors were required to generate paper-based reports and work orders based on the inspection, which was arduous and inconsistent.
Solution
xDNA proposed an App so carers could lodge a maintenance request via their mobile device. Using Compendium, which is a highly configurable and secure app, carers can log in and report any faults directly on their phone. No matter where the property is located, users can search for it via an auto complete address finder, submit a maintenance request within minutes and take photos to help identify the issue.
Once submitted, the request integrates directly with Downer Group's work management system, which helps to accelerate triaging and accuracy of the trade requirements.
Similarly, the Compendium app supports property managers to undertake a variety of inspection types by simply selecting an option in the app and then completing a sophisticated questionnaire. Inspectors can upload photos and generate work orders via the app, making the process more efficient and dependable across different inspectors.
Outcome
The tailored Compendium app was rolled out to more than 5,000 LWB carers in a phased state-by-state approach.
Its user interface is simple and intuitive, making it easy for carers to lodge maintenance requests within minutes. xDNA provided quick reference guide videos to help train users during its introductory period.
Given the integration of the system with facilities management systems, reporting is now more useful given the structured nature of the data. Downer Group and LWB can assess the number of requests coming via the app and can get the maintenance work underway quicker.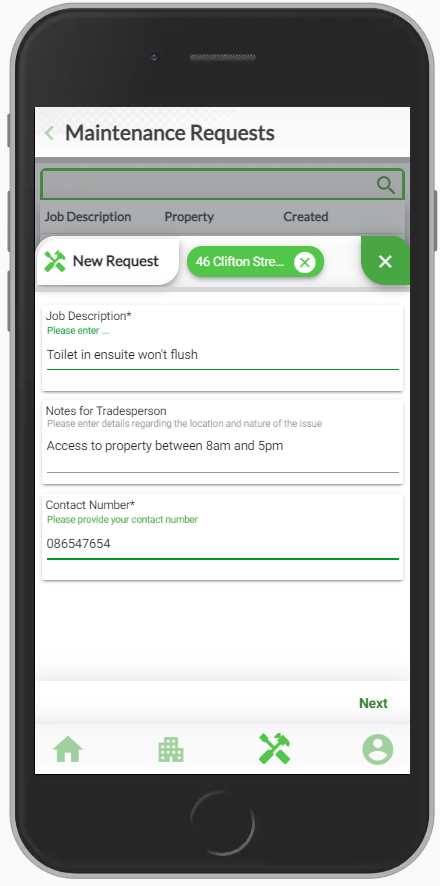 About xDNA
xDNA offers an innate understanding of tech solutions for asset-based business. Innovative tools and techniques augment critical frontline worker tasks. Compendium brings people, facility and front-of-house services together.