World first for asphalt Environmental Product Declaration
06/10/2020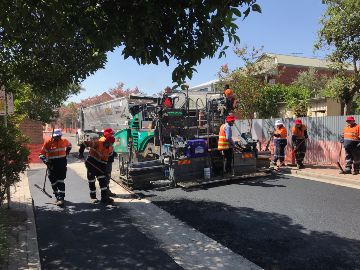 Downer's Reconophalt asphalt has received the first cradle-to-grave lifecycle assessment for an asphalt product, in a world first for such a product.
Downer, with the support of the South Australian Department for Infrastructure and Transport, Green Industries SA and the R2P Alliance have developed an independently verified and registered the Environmental Product Declaration (EPD) for Reconophalt.
Reconophalt is Australia's first asphalt product containing high-recycled content derived from true waste streams that would otherwise be bound for landfill. Materials are sourced through Downer's exclusive partnerships with Close the Loop, Repurpose It, Downer's own detritus repurposing facilities, and other suppliers of recycled resources.
Further information about the EPD can be found on the EPD Australasia website or can be downloaded here.
Downer's asphalt plants across Australia are capable of producing the sustainable product, which brings no increased environmental risk and substantial broader sustainability and performance benefits to our customers and their communities.