Virtual industry briefing beats targets
14/05/2020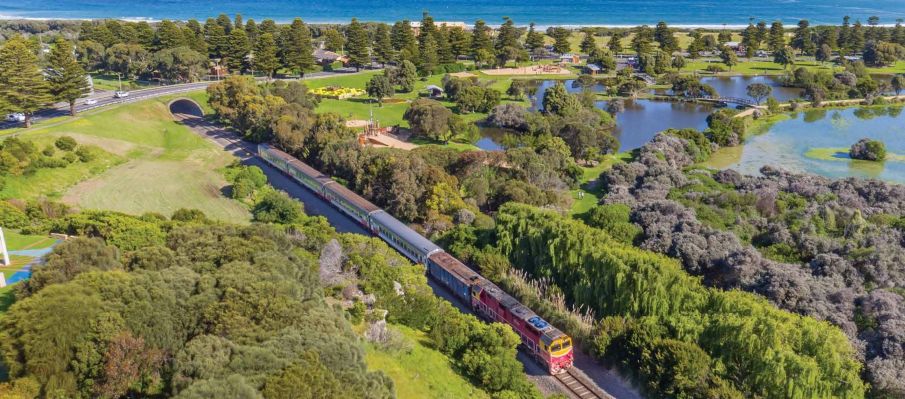 In what is believed to be an industry first, Downer held a virtual industry briefing for the Geelong and Warrnambool line upgraded, which exceeded participation targets by 400 per cent.
Like many other companies impacted by physical distancing guidelines necessary to help contain the spread of COVID-19, Downer has had to develop innovative ways to progress essential infrastructure projects while providing a safe environment for employees, contractors and other stakeholders.
This regional rail project had reached the critical stage of needing an industry briefing for local companies, contractors, suppliers and other stakeholders about how they might be able to be involved in the project. But it came right at the point when physical distancing restrictions were introduced. The previous 'town hall' style event was reimagined into a virtual event. This allowed Downer to help meet important commitments around local and Indigenous participation, innovation and sustainability.
The result not only surpassed engagement expectations for a virtual event but attracted five times as many registrations as would be expected to attend a physical event, almost four times as many actual attendees with a total of 385, and broke new ground in the construction industry. It has also led to a significant amount of correspondence and dialogue after the event, and many more conversations about innovations that can be brought to the project, which will ultimately result in better sustainability outcomes and be better for our customer.
Around the same time, Downer was working to establish its approach to integrating sustainability and climate resilience in the design and delivery of the project, which will help meet Infrastructure Sustainability (IS) requirements. Once again, digital meeting technology was used to allow stakeholders to play a part in the risk assessment process, achieving the desired outcome of the workshop and contributing to a more resilient infrastructure.
Follow the link to find out more about the Geelong and Warrnambool line upgrades.