Utilities business adopts The Downer Standard to improve outcomes
15/12/2020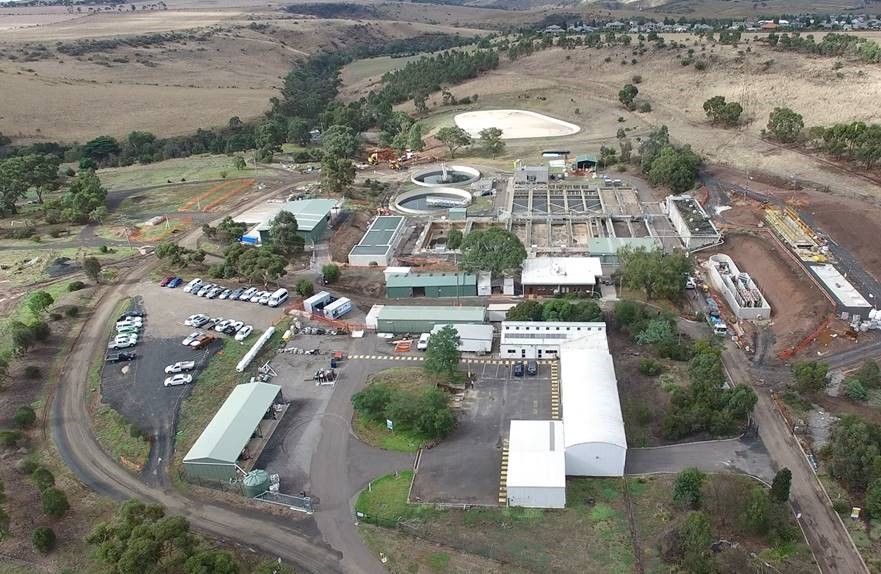 Sunbury Recycled Water Plant upgrade project
Downer delivered the largest capital works project in Western Water's history, with the $53 million upgrade of the Sunbury Recycled Water Plant, located 40 kilometres north-west of Melbourne.
The plant officially opened on 25 June 2019 and provides approximately 800ML of Class B water per year to irrigate local sporting fields, golf courses and wineries, along with other agricultural uses in Sunbury and Diggers Rest.
The Downer Standard Asset Management framework was successfully implemented for the Sunbury Recycled Water Plant upgrade project which enabled the plant to pass an external audit and retain its ISO55001 certification.
This certification was originally obtained in 2018 as part of an 'extension to scope' of Australia's first ISO55001 certified site at Yarra Park Water Recycling Facility.
The Downer Standard has changed the way Downer works, ensuring better outcomes for customers, delivery partners and employees. It has enabled business growth through better alignment, collaboration, continuous improvement and consistency in processes.
Comprised of Group-wide policies, procedures and supporting documents, The Downer Standard defines the way Downer works. It captures all life cycle functions within Downer from Opportunity and Bid through to Project Close out, Lessons Learned and Continuous Improvement.
Key outcomes
Implementation of The Downer Standard Asset Management framework for the upgrade project has resulted in:
A 45 per cent reduction in time spent managing common processes, plans and documentation by the business
A 20-fold increase of subject matter reviewers providing input to the documents and framework, resulting in improved quality of processes and documentation

Three times faster implementation speed compared to a purely bespoke management system.
Asset Management is a function within Downer that enables effective delivery of Downer's large portfolio of services-based contracts. This includes Hospitals, Utilities, Facilities and Rollingstock and Roads, all of which are covered by The Downer Standard.
Read the full case study here.
Project facts
Downer was awarded the design, build, operate and maintain contract for the project, which delivers several environmental benefits including:
Adoption of a new disinfection process, which means chlorine will no longer be discharged into Jacksons Creek
Levels of nitrogen and phosphorous discharged to Jacksons Creek have been reduced, helping to mitigate against unwanted plant growth, including algal bloom in waterways
Better odour control with the construction of new odour control facilities
Reduction in energy consumption
Improved storm water treatment, with site runoff captured and treated separately
Better management of wet weather flows to site.