Triple treat for Cedar Grove
24/11/2020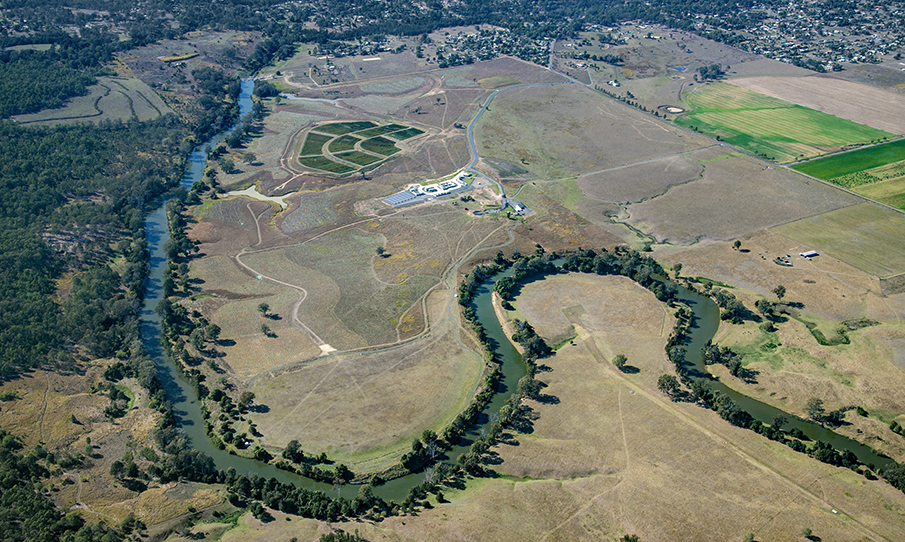 It's a hat-trick for the Cedar Grove Environmental Centre!
Downer has collected another award for Cedar Grove, winning the Australian Water Association (AWA) Queensland's Infrastructure Project Innovation Award (Metro) at the Queensland Water Awards last week.
It is the third award the project has won recently, adding to the Queensland Australian Engineering Excellence Award win in September, and wins in the 'Innovation' and 'Sustainability and Environment' categories at the Institute of Public Works Engineering Australasia Queensland (IPWEAQ) Awards.
There were many challenges to overcome in developing the Cedar Grove Environmental Centre, Logan City's newest wastewater treatment plant. The community was concerned about having a sewerage plant nearby, and Queensland's environmental regulator imposed the strictest licence conditions in history. But these challenges pushed Downer, our customer Logan Water and delivery partners Cardno and WSP, to raise the bar for environmental, sustainability and social outcomes.
These award wins recognise the efforts of Downer and our delivery partners to innovate and collaborate with key stakeholder groups, transform perceptions of a treatment plant and engineer a Queensland first that sets new environmental standards. It is a fantastic example of end-to-end sustainability from planning to delivery, as well as addressing some complex engineering challenges.
Downer's General Manager, Water Services North, Chris Yeats, said that Logan Water, Downer, WSP and Cardno, as well as all the local delivery partners involved, should all be proud of this project.
He said strong partnerships were crucial to the successful delivery of the project.
"Partnerships with industry through delivery partners, government bodies and most importantly partnerships with the community were so important," Chris said. "The delivery model facilitated the innovation and a whole-of-life approach that drove some outstanding outcomes. This truly is a job that everyone is proud to say they worked on."
Click here for more information on the Cedar Grove Environmental Centre.