Sunshine Coast Solar farm switches on
14/08/2017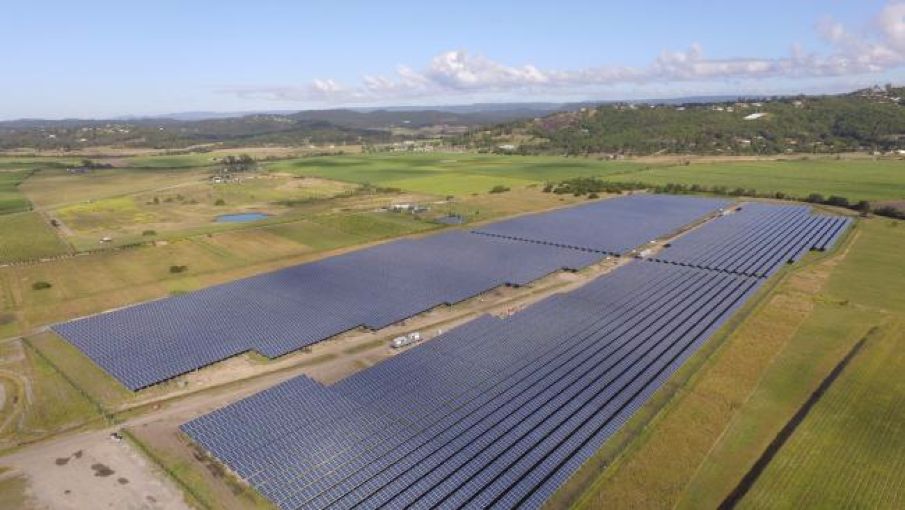 The new 15MW Solar Farm in the Sunshine Coast, Queensland, was officially switched on after one year of construction.
Sunshine Coast Council has made Australian history as the first municipality to offset 100 percent of its electricity consumption from a renewable source.
Construction began at the solar farm in June 2016, with Downer contracted to deliver operation and maintenance services for another two years.
Sunshine Coast Mayor Mark Jamieson said the solar farm would begin feeding electricity into the power grid immediately, in an exciting day for the region and its residents.
"All power consumed at all of council's facilities, including administration buildings, aquatic centres, community and performance venues, as well as holiday parks, libraries, art galleries and sporting facilities, will be offset with energy from a renewable source thanks to this nation-leading project," Cr Jamieson said.
Trevor Cohen, Executive Director from Downer's Utilities team, said Downer was pleased to partner with the Council on its journey towards becoming Australia's most sustainable region. "Downer is looking forward to the operation and maintenance phase of this project and to continue growing our relationship with council and the local community," Mr Cohen said.
Solar farm facts at a glance:
The Sunshine Coast Solar Farm is the second largest in Queensland and the sixth largest Australia wide.
At its peak, the solar farm generates 15,000 kilowatts of electricity.
The electricity generated over one year will be enough to power the equivalent of 5000 homes.
Aluminium tables held up on screw piles are used to hold over 57,000 panels above the flood plain.