Sunbury Recycled Water Plant opens
26/06/2019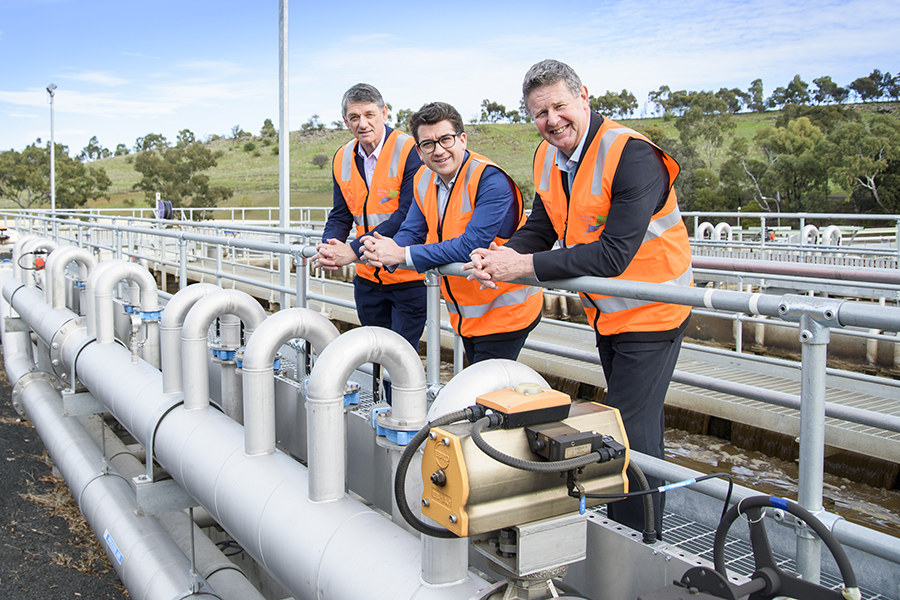 Downer has delivered the $53 million upgrade of the Sunbury Recycled Water Plant, located 40km north-west of Melbourne, which is the largest capital works project in Western Water's history.
The plant was officially opened by Member for Sunbury, Josh Bull, on 25 June 2019 and will provide approximately 800ML of Class B water per year to irrigate local sporting fields, golf course and wineries, along with other agricultural uses in Sunbury and Diggers Rest.
Downer was awarded the design, build, operate and maintain contract for the project, which will deliver a number of environmental benefits including:
• Adoption of a new disinfection process, which means chlorine will no longer be discharged into Jacksons Creek
• Levels of nitrogen and phosphorous discharged to Jacksons Creek have been reduced, helping to mitigate against unwanted plant growth, including algal bloom in waterways
• Better odour control with the construction of new odour control facilities
• Reduction in energy consumption
• Improved storm water treatment, with site runoff captured and treated separately
• Better management of wet weather flows to site.
"We are very pleased to deliver the upgraded Sunbury Recycled Water Plant and we look forward to continuing our partnership with Western Water in operating this world-class recycled water plant," Downer's Executive Director, Utilities, Trevor Cohen, says.
The local community was engaged extensively throughout the project. A project reference group was formed to provide input before and during construction and residents near the plant received progress letters and newsletters. Regular updates were also published to Western Water's website and social media accounts.
"Through innovative design and in collaboration with our partners and stakeholders, we modified the existing plant to increase the treatment capacity by 56 per cent, delivering great socio-economic benefits to the local community," Downer's General Manager, Utilities, Manish Pancholi says.
"Special thanks also must go to Western Water, Stantec, local delivery partners and our design and delivery team for delivering a project of such a high standard that will leave a lasting legacy for Western Water and its growing community."