Reconophalt approved by NSW Environment Protection Authority
15/05/2020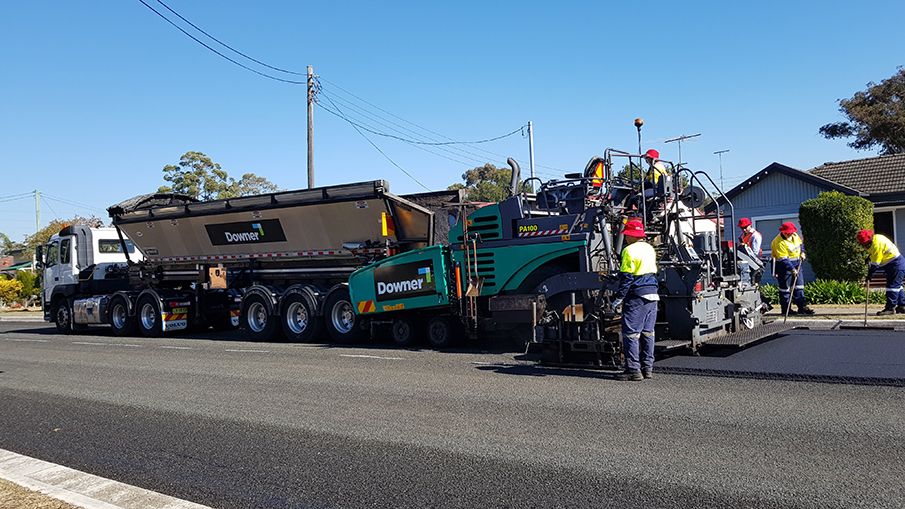 In an Australian-first, Downer's road surfacing material Reconophalt, which incorporates recycled soft plastics, has been approved for use by the NSW Environment Protection Authority (EPA) under a resource recovery order and exemption.
Following 18 months of extensive testing, including the potential for leaching of BPA and release of microplastics, we have proven Reconophalt brings no increased environmental risk while providing considerable sustainability and performance benefits.
Reconophalt is Australia's first asphalt product that can contain high recycled content from materials such as soft plastics, toner, glass and reclaimed road.
The materials are sourced through community programs such as RedCycle soft plastics collection in Coles and Woolworths supermarkets nationally, and Plastic Police, who collect soft plastics from schools, councils and businesses in NSW.
Likewise, toner is collected from used printer cartridges from the community via the Cartridges 4 Planet Ark program.
Downer can also use waste glass that is destined for landfill and reclaimed asphalt pavement from end-of-life roads. This is driving the circular economy through practical application for communities, while reducing the reliance upon increasingly scarce virgin materials.
Reconophalt was first trialled to construct a local road in Craigieburn, Victoria, in 2018. This same asphalt has now been used by customers in the Australia Capital Territory, New South Wales, South Australia, Tasmania and Western Australia.
"We have invested significantly in research and development over a long period of time and I am incredibly proud of our team's commitment to deliver a product that is environmentally safe, sustainable and outperforms standard asphalt," Downer's General Manager – Pavements, Stuart Billing, said.
"Even after a road has been laid with Reconophalt, the pavement is perpetually recyclable, providing a truly circular and sustainable solution for communities and generations to come.
"To us, it's all about pulling products, not pushing waste."
Read the NSW EPA resource recovery order and exemption here.