Producing sustainable roads at new Bathurst plant
22/04/2021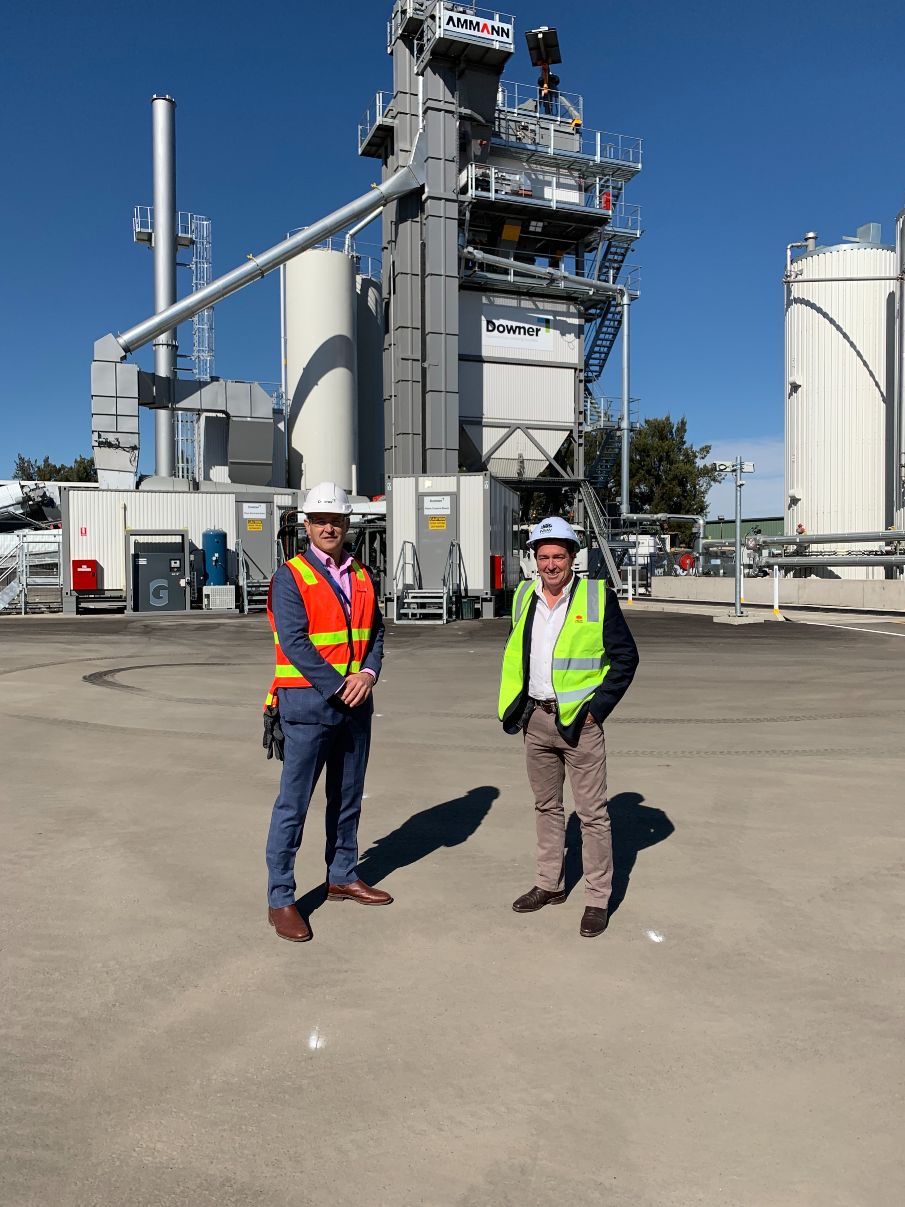 Coinciding with Earth Day 2021, Downer's new $5.8 million cutting-edge flexible pavement products manufacturing hub in Bathurst has today been officially opened by The Hon. Paul Toole MP, Minister for Regional Transport and Roads.
The facility is one of the most advanced of its kind in Australia, capable of producing a wide range of products including asphalt containing recycled tyre rubber and Reconophalt™, Downer's innovative asphalt product that contains high recycled content from materials such as soft plastics, glass, toner and reclaimed road.
Downer's Executive General Manager Road Services, Dante Cremasco, said the plant has been built to service the wider regional community, including towns such as Oberon, Cowra, Oberon, Lithgow, and as far as Badgerys Creek.
"The production rate and capability also ensures the ability for our skilled crews to deliver to the needs of the local historic race track facility without the need to establish expensive short term mobile production plants, guaranteeing lower costs, enhanced longevity, sustainability and better quality for the important Australian icon," he said.
"The innovation our new Bathurst asphalt plant brings will see us not only lower our carbon footprint, but also incorporate new streams of recycled materials into the asphalt we lay, further improving sustainable outcomes for the Bathurst and Central West region's local communities and their roads," said Mr Cremasco.
The Downer investment reduces the reliance on increasingly scarce virgin materials by over 30 per cent, improves energy consumption by up to 15 per cent, and decreases emissions.
"These are really pleasing outcomes for the region," Mr Cremasco said.
Downer's Bathurst asphalt operations directly employ 18 full time people and engage more than 20 local suppliers and contractors. During construction it has employed over 50 people, including many from the local community and involving those in the local supply chain.
The soft plastics used in Reconophalt™ are collected through the Plastic Police® and RedCycle programs operating in the Bathurst and Central West region.
The plant has a production capacity of 180 tonnes per hour.