Otraco achieves 1 million hours LTI free across Rio Tinto mines
20/02/2019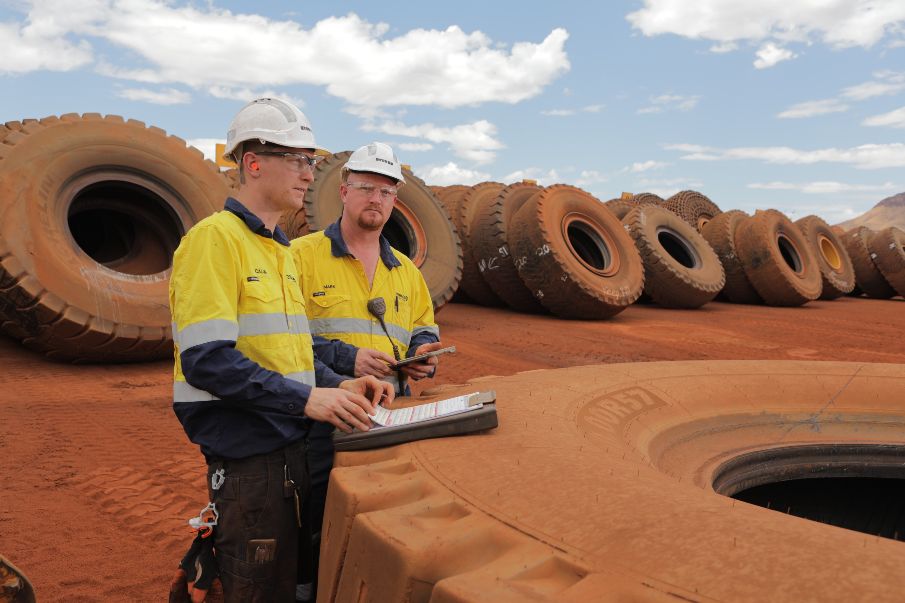 In December 2018, Downer's tyre management business Otraco achieved a significant safety milestone of one million hours lost time injury (LTI) free across Rio Tinto's 17 mine sites in Western Australia.
Achieved over a four-year period, the result is a testament to the focus and dedication of over 120 tyre technicians, support teams and leaders delivering world's best practice across 17 Rio Tinto sites.

Otraco Operations Manager, Chad Hovell, said that the result was underpinned by a company-wide commitment to maintaining Zero Harm coupled with a focus by all team members to keep themselves and their workmates safe.

"We have a long and proud history with Rio Tinto which stretches over 20 years at the iron ore mines in Western Australia and more than 30 years at the Argyle Diamond Mine. Importantly, our length of tenure has allowed our teams to develop a very deep and detailed understanding of the uniqueness of each mine site as well as a solid working knowledge of Rio Tinto's operational requirements. We could not have achieved this milestone without the shared commitment to building successful partnerships - a fundamental value within Rio Tinto, Otraco and Downer," said Chad.

Downer's General Manager, Mining Services, Milan Pavelic, said that he was very proud of the team in Western Australia.

"Congratulations to the team for demonstrating an exemplary focus on safety. As leaders we set strategic and operational objectives to keep our people safe. We put programs in place to help our teams but at the end of the day it's our onsite tyre technicians that deliver the work 24/7," said Milan.