Numurkah Solar Farm begins full scale commercial operations
19/07/2019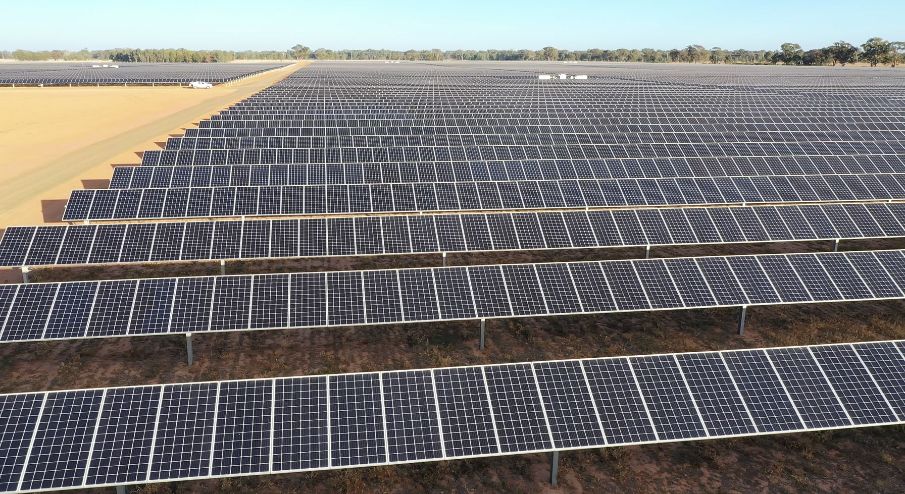 Downer has completed work on the 128MW Numurkah Solar Farm (Numurkah), located approximately 220 kilometres north of Melbourne.
The Numurkah Solar Farm is owned and operated by Neoen, one of the world's leading and fastest growing independent producers of exclusively renewable energy. The site was officially opened today at an inauguration event by The Hon. Lily D'Ambrosio, Victorian Minister for Energy, Environment and Climate Change.
Located on the Goulburn Valley Highway in northern Victoria, the $198 million Neoen-owned and developed 128MW solar farm is the largest in the state.
The site holds 373,839 individual solar panels and spans 515 hectares across seven parcels of land.
The facility will produce 255 GWh of emission-free, clean, competitive renewable energy per annum to help power the Melbourne tram network, Laverton Steelworks and over 48,000 Victorian households – this output is equivalent to taking 77,000 cars off the road each year.
The Numurkah Solar Farm showcases the Victorian Government's commitment to the renewable energy transition and highlights the vast employment opportunities renewable energy developments bring to regional communities across Australia.
Downer's Executive General Manager for Renewables and Power Systems, Lena Parker, said, "We are proud to have partnered with Neoen. It has been a massive collaborative effort with all of our partners to deliver this solar farm which will provide significant environmental and economic benefits for the community."
For more information on the Numurkah Solar Farm Project, please visit: https://numurkahsolarfarm.com.au/