NSW Premier welcomes first Sydney Growth Train
27/03/2018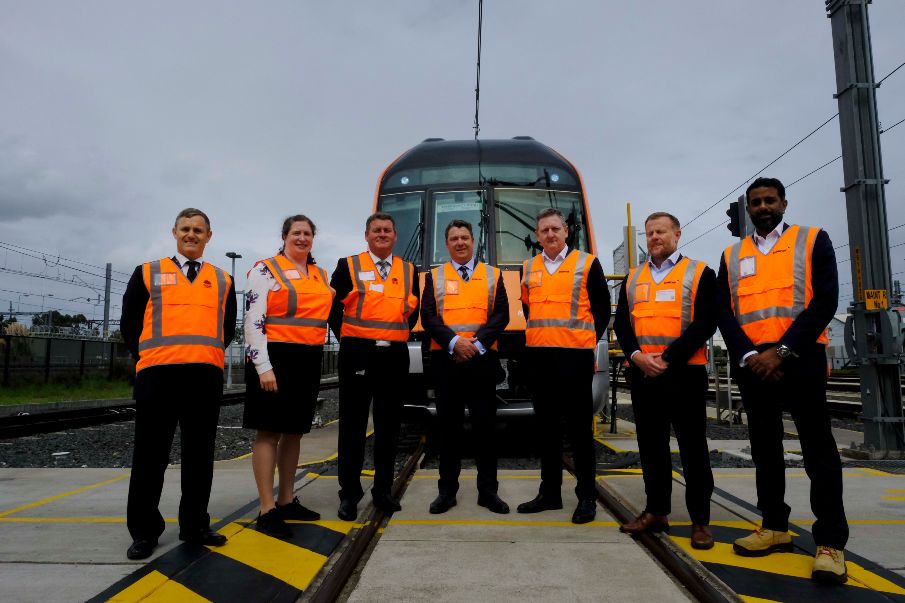 Last week the NSW Premier, Gladys Berejiklian, welcomed the first of the new eight-car suburban Sydney Growth Trains being delivered by Downer for the NSW State Government.
The Waratah Series 2 train builds on the success of the world class Waratah trains, introducing new design and technology to support reliability, safety and the passenger experience.

The on time delivery of the first train makes the Sydney Growth Train project one of the fastest passenger rolling stock deliveries undertaken in Australia.

Working with TfNSW and Sydney Trains, the first Waratah Series 2 train will commence testing in the coming months and is expected to enter passenger service later in the year.

The Waratah fleet has been the pride of Sydney's network, delivering reliability, availability, safety and comfort and the new Waratah Series 2 trains will provide customers with reliable and comfortable commuter services.

Downer is proud to be working with Transport for NSW and our delivery partners on world class transport solutions for the people of New South Wales.