New Zealand's extreme stream clean
04/07/2019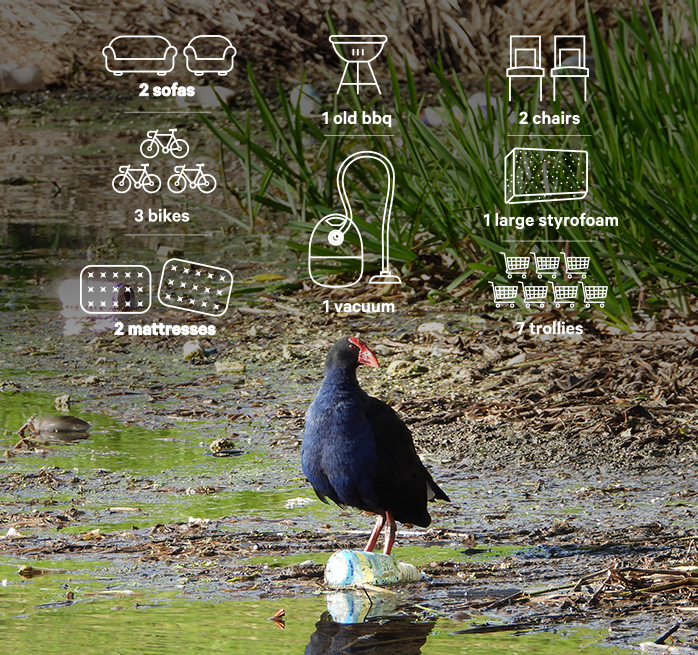 The Downer and Spotless teams at our Kerrs Road office in Auckland are passionate about the environment.
The team spent 14 June removing garbage from the two-kilometre Puhinui Stream, which is located five minutes from the office.
They managed to fill a 3.5 tonne truck three times with plastic and household waste pulled from the stream, including a lot of items that certainly don't belong in local waterways.
Among other items, the team pulled seven shopping trolleys, two sofas, 24 bags of plastic, three bikes, one vacuum, two mattresses, one old barbecue, a toilet and two chairs from the stream.
"There were some big awareness moments for the team, who learned first-hand that we all need to do our part to treat our waterways better," says Downer NZ Marketing Manager, Brent Condon, who helped organise the clean-up.
"The group is passionate about our environment and this was a great way for the team to give back to the local community in which we work.
"Talking to our guest volunteer from Wildland Consultants, our clean-up really did save a stream on the brink of ecological disaster where native eels, fish and insects were starting to die, suffocating from human waste.
"Our teams rolled up their sleeves and did something real and tangible for their local environment, which they should be very proud of."