nbn broadband infrastructure to be delivered by Downer
19/02/2020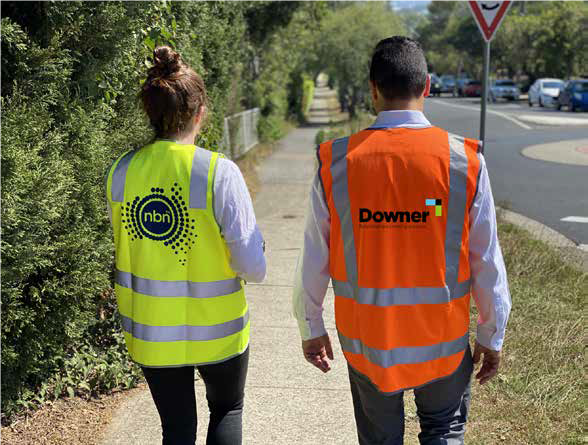 Downer's Technology & Communication Services (T&CS ) business will undertake the Business & Residential On Demand Deployment (BRODD) project.
This is the design and construction of nbn broadband infrastructure facilitating both residential and business grade customers.
The work scope includes site survey and design, including updating of nbn physical network inventory system. Downer will manage all land access notifications, coordinate build appointments and complete all associated construction activities including onsite testing and activation of the end user. The contract is for two years, with provision for two one-year extensions, and is valued at approximately $60 million per annum.
Downer has secured work in NSW, Queensland and WA and are looking at volumes of over 20,000 premises to be connected each year. These works comprise of the technology currently in the area which could be either FTTP, FTTN, FTTC or HFC.
"This new contract highlights our ability to deliver and service our customers' critical infrastructure," T&CS General Manager, David Mackenzie says. "We look forward to continuing our work with nbn to deliver great outcomes for our communities."