Mineral Technologies and Roy Hill awarded innovation funding
04/03/2019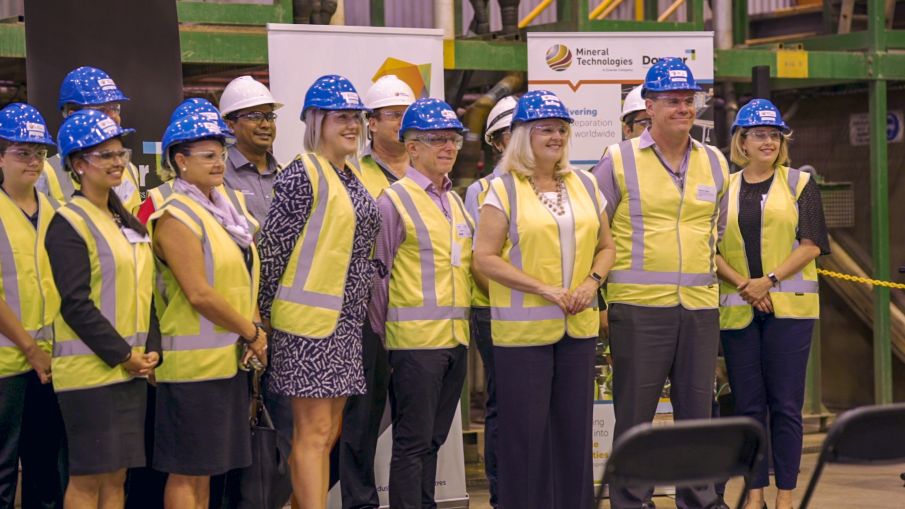 Last week, the Hon Karen Andrews MP, Federal Minister for Industry, Science and Technology, announced Mineral Technologies, a Downer company, and Roy Hill as a recipient of the Government's METS Ignited Collaborative Project Funds.
The METS (Mining, Equipment, Technology and Services) Ignited Project Funds is a $15.6 million, four-year initiative to support, encourage and fund sector-wide collaboration. The funding is provided by the Australian Government as part of the Growth Centre initiative and is open to METS companies across Australia.

The $1 million funding provided to Mineral Technologies and Roy Hill will support an automation project at Roy Hill's iron ore beneficiation plant in Western Australia. This matches funding provided by Roy Hill.

Announced at the Mineral Technologies head office on the Gold Coast, the partners were among eight mining supply businesses awarded $4.1 million in Government innovation funding.

Downer's Executive General Manager, Engineering and Construction, Andrew Foster, said that the METS Ignited funding will assist Mineral Technologies to improve its efficiency in minerals processing.

"Downer looks forward to seeing the automation project bring a step-change to the management of iron ore beneficiation. Our close working relationship with Roy Hill is paramount to the project's success and we thank Roy Hill for their support in securing the project funding," said Mr Foster.

Downer's General Manager Process and Engineering, Jess Maddren, said Mineral Technologies was proud to be awarded funding with Roy Hill and welcome the Minister to its head office.

"The project funding along with Roy Hill's contribution is a significant investment and will ensure that Mineral Technologies can resource the automation project. It was a privilege to host the METS Ignited announcement event and meeting with Minister Andrews at Mineral Technologies provided a wonderful opportunity to showcase our world-class facility," said Ms Maddren.

"We are thankful to Roy Hill for assisting in the preparation of the funding submission and with funding now in place we are assembling a talented team of engineers, designers and mineral processing experts to deliver the project."

Mineral Technologies is a Downer company that employs 150 people on the Gold Coast with international teams in Africa, the America's and India. Click here to find out more.