Major partnership with SNL
03/03/2017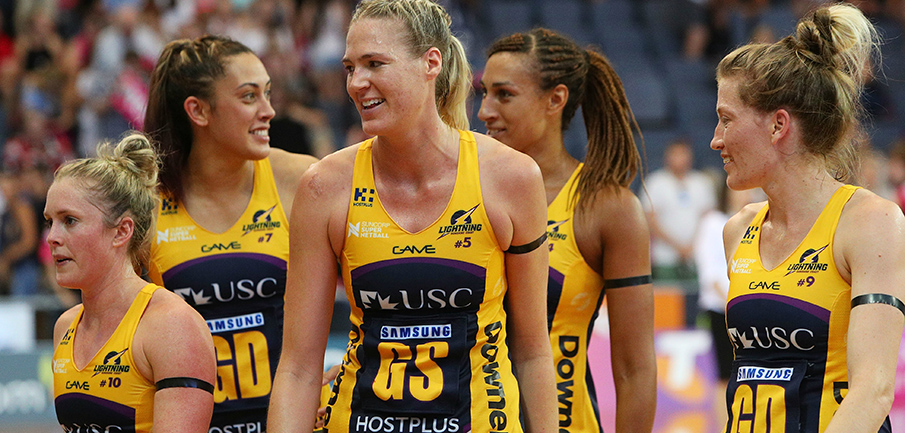 Downer announced today that it has become the major partner for Sunshine Coast Lightning.
Sunshine Coast Lightning (SNL) is one of the eight professional teams competing in Suncorp Super Netball, Australia's new national netball competition.
The Chief Executive Officer of Downer, Grant Fenn, said he was delighted to establish a relationship with Sunshine Coast Lightning in its foundation year. "Netball is the highest participation sport for women in Australia and Suncorp Super Netball features the best players in the world," he said.
"Sunshine Coast Lightning is the region's first national sporting team and it has quickly attracted strong support from the local community, including the Sunshine Coast Council and the University of the Sunshine Coast. The team has made a great start to the season and we look forward to supporting them throughout this exciting and elite competition."
Mr Fenn added that Downer had a significant presence in Queensland with 3,500 employees working across about 40 sites and projects.
The CEO of Sunshine Coast Lightning, Danielle Smith, said the partnership was a fantastic opportunity for both organisations.
"As professional netball draws larger crowds and television ratings grow, there is tremendous brand exposure across Australia," she said. "The profile of women's sport in this country is at an all-time high and this partnership highlights the growth of our sport.
"There are obvious similarities between the two organisations. Customers are at the heart of everything Downer does just like members and fans are the backbone of our club. Downer also has a strong focus on building strong relationships with communities, just like Lightning.
"We are delighted to be working together and we are looking forward to having Downer join us on this exciting journey in our debut season."