Innovative app keeps train cleaning on course
07/05/2020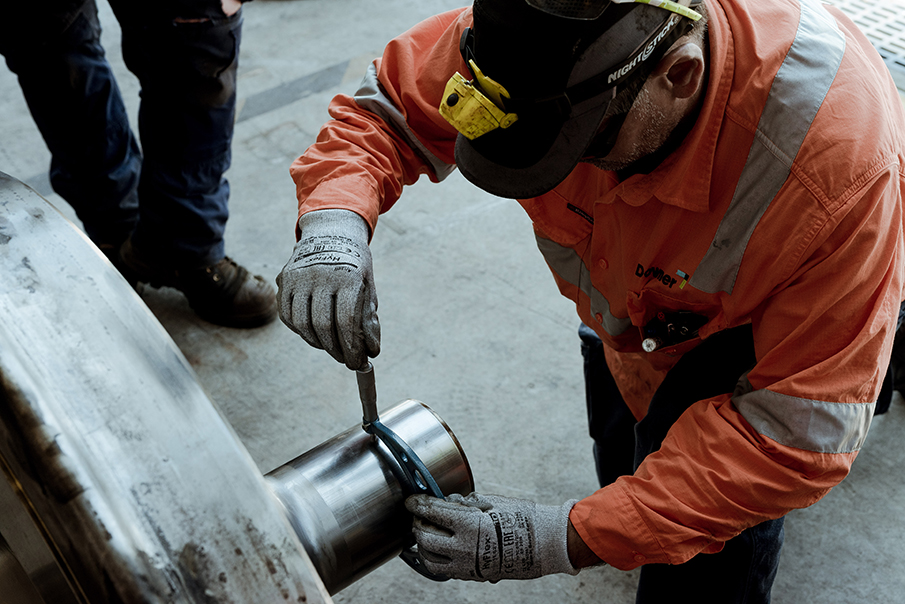 The health of our people and the communities we operate in is more important than ever during the COVID-19 pandemic.
With thousands of people still using Sydney's public transport system each day to get to work or access essential services, Downer's Rollingstock Services team at Auburn Maintenance Centre have found an innovative way to ramp up their focus on cleaning to keep the trains – and the people who travel in them – safe.
TrainDNA TrainTrax is a new application that allows staff to accurately capture maintenance information and train set movements, helping the business gain real-time insights into the location and status of every train on site.
This is particularly important during the current situation, as the team needs to know which trains are clean, so they can progress with essential maintenance.
A dedicated COVID-19 cleaning team cleans and disinfects each train as it arrives on site before maintenance work begins. Once the COVID-19 cleaning team has completed their work, they immediately enter it into the TrainTrax app, which shows a map of which trains have been cleaned.
This easy-to-use visualisation helps Maintenance Delivery Managers, Team Leaders and technicians understand the status of every train on site, protecting our people from the risk of COVID-19 transmission, and providing real-time insights to aid in decision making.
Meshing seamlessly together with the Integrated Operations Centre and TrainDNA, TrainTrax is another way the Rollingstock Services team is innovating to improve their services and keep people safe.