Injured koalas sleep easier
30/01/2020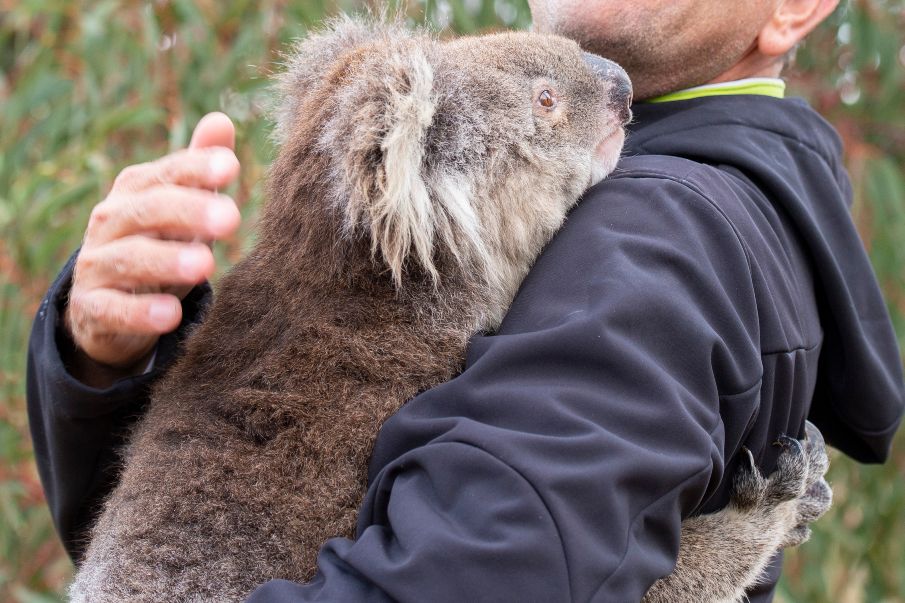 Hundreds of koalas injured in bushfires in South Australia sleep in a clean enclosures thanks to Downer's laundry business. The laundries business, as part of Spotless, is collecting, washing and returning over 300 kilograms of linen each day for the Adelaide Koala Rescue (AKR) service in Adelaide, to aid the recovery of burnt and injured koalas.
AKR is a non-for-profit charity that operates a free 24/7 koala rescue service and is run by volunteers. The bushfire crisis has meant that they've been inundated by injured koalas and have set up in a vacant building. Up to a hundred koalas of all ages need to have their bedding changed every three to four hours, resulting in a very large volume of soiled linen. Much of this linen has also been donated sheets and towels from the public.
Peter Williamson, Spotless General Manager SA Laundries, said it was great to be able to make such a tangible contribution to the koalas' recoveries.
"AKR were relying on volunteers to launder their towels, which would be around 50 loads a day for a domestic washing machine to wash. We're glad we can help out using our commercial machines and the laundry collections and drop offs each day are a highlight for the team. It is great to see so many people volunteering their time and services," he said.
Monica Belperio, AKR Rescuer and Sponsorship and Fundraising Manager, said: "A big THANK YOU to the Spotless laundries team whose contribution we are incredibly grateful for. By picking up our dirty laundry, washing and delivering our towels and sheets, Spotless has allowed many of our volunteers who were washing our koala linen to now have a hard earned break.
"Thank you once again for your friendly service, reliability and amazing community spirit. Because of Spotless, South Australia's koalas have hundreds of clean towels on hand daily."
To find out more about AKR, visit: https://www.akr.org.au/