Final Waratah Series 2 train enters passenger service
05/07/2021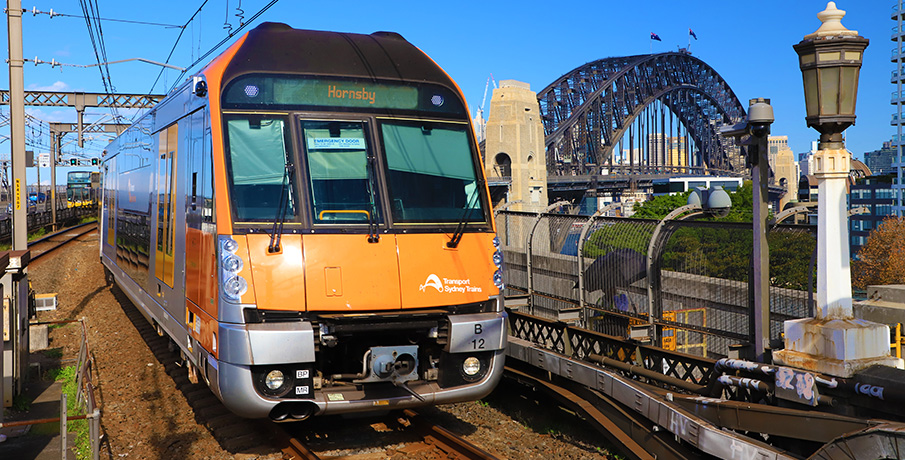 The 41st Waratah Series 2 train rolled onto Sydney's network over the weekend, meaning the entire fleet is now in service, providing improved reliability and greater passenger comfort.
Delivery of the 41 Waratah Series 2 trains is part of the New South Wales Government's $4.3 billion More Trains, More Services program.
"Downer is pleased to continue working with Transport for NSW and our delivery partners to provide safe, reliable and comfortable world-class transport solutions," Downer's Head of Project and Contract Delivery, Kamal Habibullah, said.
The New South Wales Government initially ordered 78 Waratah Series 1 trains which began entering service a decade ago. Then in 2016, Transport for NSW ordered an additional 24 Waratah Series 2 trains, followed by a further 17 in February 2019.
In 2019, Downer achieved the fastest rollout of a passenger train fleet in Australia's history, delivering 24 world class Waratah Series 2 trains in 31 months.
"With the 41st Waratah Series 2 train now in service, Downer has delivered a total combined fleet of 119 Waratah trains," Kamal said. "This makes the Waratah trains the largest fleet of passenger trains in Australia, serving the largest suburban passenger network in the country."
The trains are needed to support increased patronage demand across the suburban rail network and to retire older fleets, providing customers with a more comfortable, modern and reliable commuter service.
"The Waratah trains have been renowned globally for safety and reliability since first entering service in 2011, and the Series 2 builds on this strong reputation with further design enhancements delivered in record time," Downer's Project Director of the Waratah 2 trains, Dan Chaplin, said.
The Waratah Series 2 trains feature:
Priority seating
Wheelchair spaces and hearing aid loops
Air conditioning with advanced temperature control
High definition customer information screens
Internal and external CCTV.
"Downer is proud to be a part of the daily fabric of a world-class city like Sydney, providing the millions of passengers with the ability to travel safely, comfortably and reliably on trains which are customised for Sydney's unique network and the needs of its people," Kamal said.