Downer wins two NECA awards
11/09/2018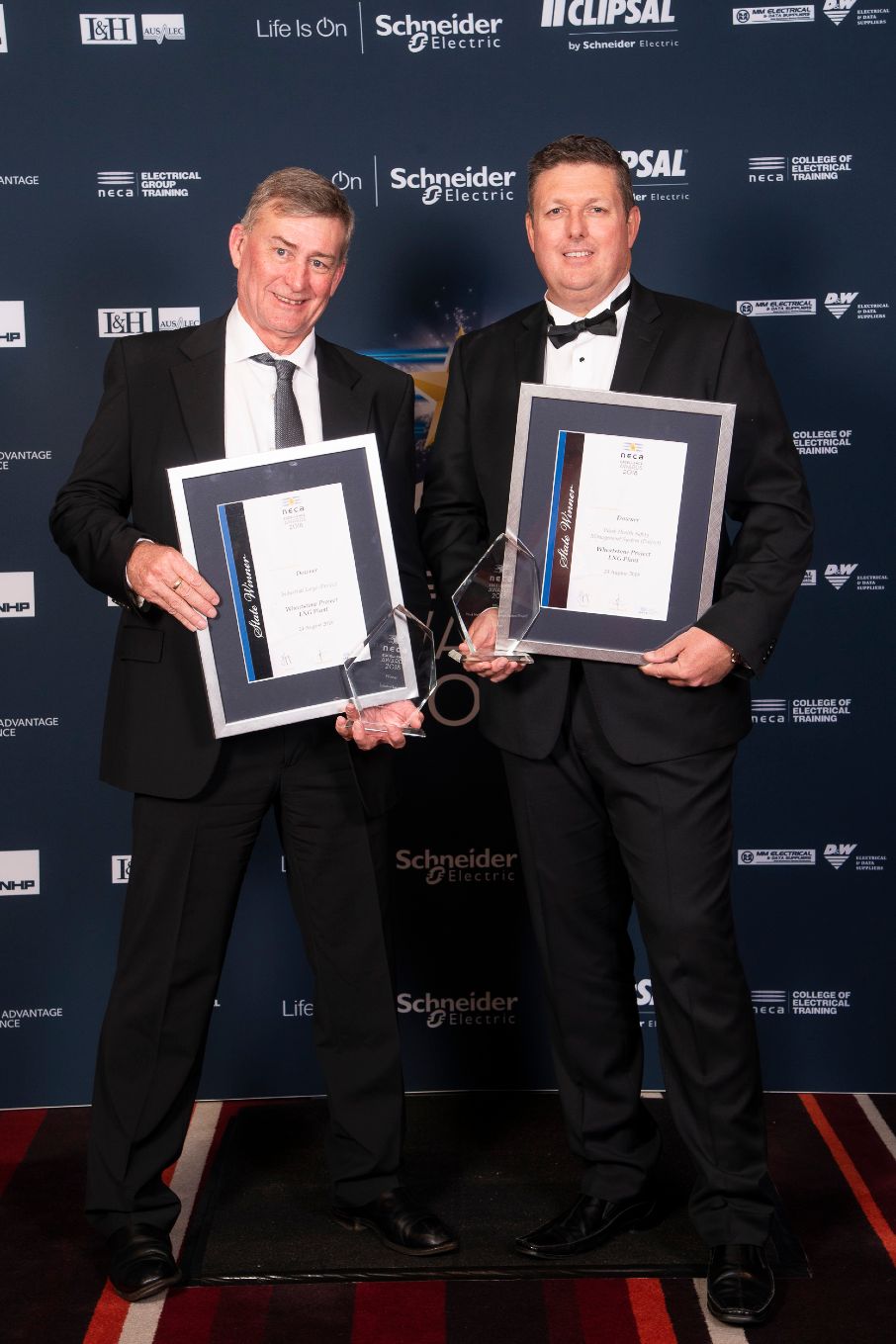 Downer has been recognised by industry and its peers, winning two awards at the annual electrical Excellence Awards in Western Australia, hosted by the National Electrical and Communications Association (NECA).
Downer won the Industrial Large project and the Work Health and Safety project awards for the Wheatstone LNG project in Western Australia, where our construction team demonstrated technical expertise and a holistic understanding of the project through various initiatives which integrated electrical and instrumentation works into the project.

The Downer team representing the Wheatstone project at the awards included Wheatstone Project Director, Geoff Baudains, and Project Manager, Paul Hopkins.

The Wheatstone Project is one of Australia's largest natural resources projects and at full capacity the 8.9 million tonnes per annum two train LNG plant is expected to contribute around six per cent of the Asia Pacific region's total future LNG production. Once complete, the gas plant will also supply 200TJ of domestic gas to the Western Australia market.

Downer has been working on site at Wheatstone for the past four years delivering the electrical and instrumentation packages for the downstream portion of the project.

Downer's Executive General Manager, Engineering and Construction, Andrew Foster, said he was delighted the project team were recognised for the work they delivered by the National Electrical and Communications Association.

"Our success at the excellence awards is an acknowledgement of the outstanding achievements and significant team effort by our project team to deliver this world-class LNG project. From our pre-contract efforts and extensive off-site support, combined with a collaborative contracting approach by Downer and our customer, the team have demonstrated to the market that Australian contractors have the capability and capacity to deliver mega contracts. Congratulations to the Wheatstone team on this great achievement."

The state winners will now go on to the NECA National Awards which will be announced in Melbourne in November.