Downer wins two AfPA awards
19/01/2021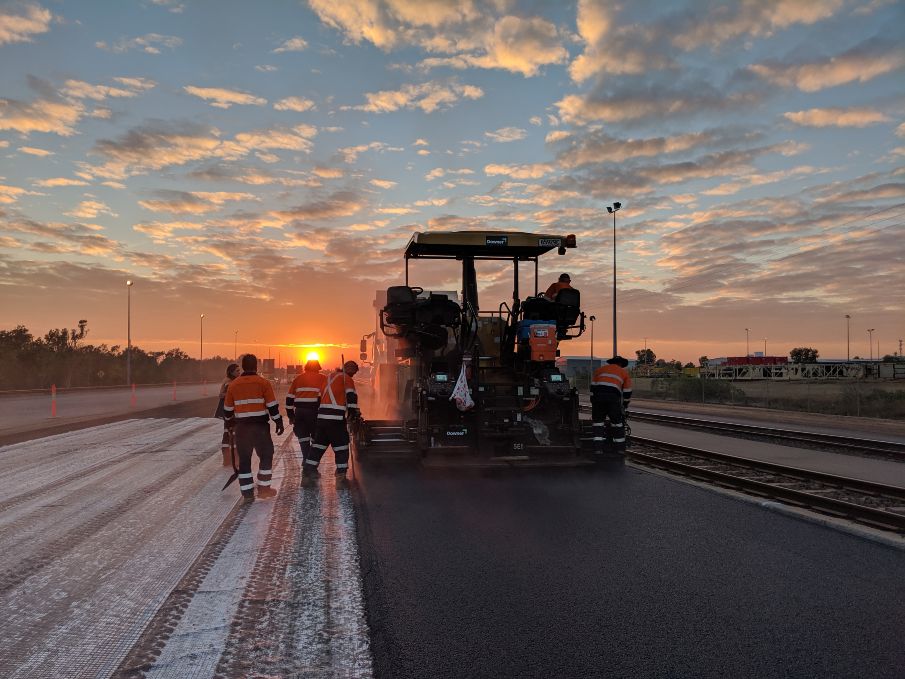 Downer has won two national awards from the Australian flexible Pavements Association, the peak industry body representing the flexible pavement industry in Australia.
National Cadet of the Year was won by Maddison Armitt. Maddison has worked with the Road Services business in South Australia and is a studious employee who takes the Cadet Program and her job very seriously. As part of the Cadet Program Maddison works full time over the University breaks and casually throughout the semester in all areas of the business. She has rotated across all road services business streams including, Asphalt Contracting, Production, Civil, Road Network Management and the Reconomy business. She's been praised for her judgement, willingness to be hands-on, and adaptability.
The second award was for Best Project under $10 million, awarded to the Berrimah Freight Terminal Pavement Rehabilitation in the Northern Territory, undertaken by Downer's Road Services business.
The terminal is located near the East Arm Port in Darwin and is the sole transfer point for all rail freight in to and out of Darwin on the Adelaide to Darwin rail line.
The approximately 45,000m2 hardstand area was reaching the end of its pavement life and the project involved the rehabilitation of the worst affected 16,500m2 area. The surfacing scope of the rehabilitation included profiling of the existing 80mm asphalt surface, placement of Glasgrid reinforcing fabric over the newly stabilised granular base and paving a new asphalt surface in 2 x 50mm layers with a specifically designed heavy duty AC14 mix.
Through detailed planning and staging of the works, the Downer team were able to complete the works ahead of program and achieved a record for asphalt production and paving in Northern Territory of 1,170 tonnes in a shift.
Also, with the terminal being a critical rail freight link between Darwin and the rest of the country, the detailed planning of the surfacing works allowed the project to be completed without impacting the operational capacity of the terminal.
Congratulations to Maddison and all the team from the Berrimah Freight Terminal Pavement Rehabilitation project.