Downer takes out top rail industry awards
12/07/2019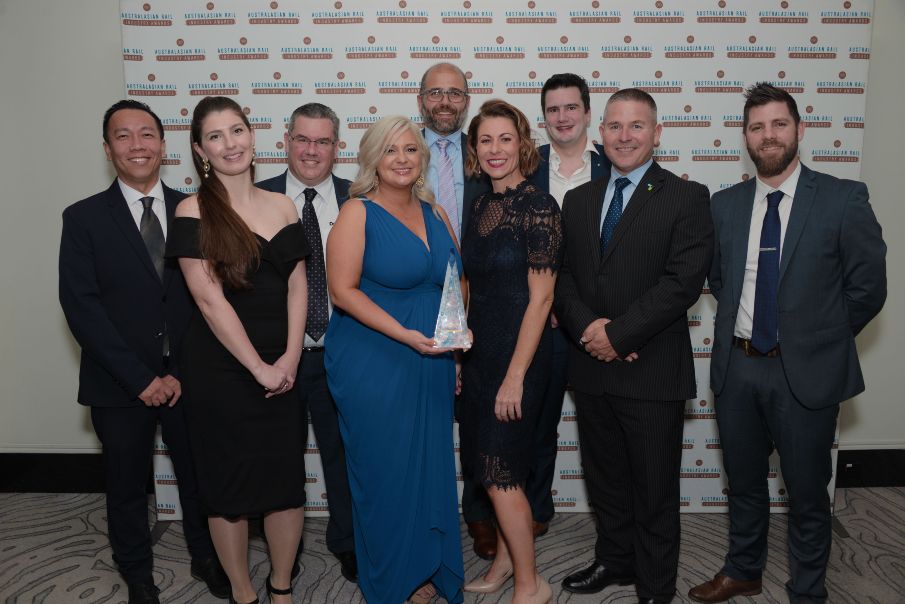 Downer won two awards at the Australasian Railway Association Rail Industry Awards for sustainability and customer service.
Hosted by the Australasian Railway Association (ARA), the awards celebrate outstanding achievements by individuals and organisations across the Australian and New Zealand rail industries.

Downer received the Rail Sustainability Award for delivering the first Environmental Product Declaration (EPD) in the Southern Hemisphere for a rollingstock asset, the Waratah Series 2 train, as well as other sustainability measures put in place in its maintenance and service delivery centres around Australia.

"It was the year of firsts," said Ellese O'Sullivan, Environmental Sustainability Manager at Downer.

"We achieved the first EPD in the southern hemisphere, the first solar supplemented generator for the traverser being used by the High Capacity Metro Trains Manufacturing Facility at Newport, and the first RCLG aligned sustainable temporary site shed for a construction project in the Australian rail industry.

"We also continue to be committed to the pursuit of maintenance facility improvements that lower our carbon burden through our capital and non-capitally invested greenhouse gas and energy reduction program."

The Keolis Downer joint venture won the Customer Experience Award for the G:Link Light Rail team's outstanding work during the 2018 Commonwealth Games on the Gold Coast. The G:Link played a key role in moving people during the Games, running 24/7 and carrying more than 1.1 million passengers.
Downer was also named a finalist in the Safety category for its work constructing the Pakenham East Depot, home of Melbourne's High Capacity Metro Trains.

"It is an honour to be shortlisted for such a prestigious award," said Marc Meers, Zero Harm Manager – Infrastructure Projects. "This recognition is a testament to the highly-talented construction team's level of risk awareness and safety management expertise, which resulted in the safe construction of this highly complex infrastructure project."