Downer secures $80 million Queensland Rail contract
05/12/2018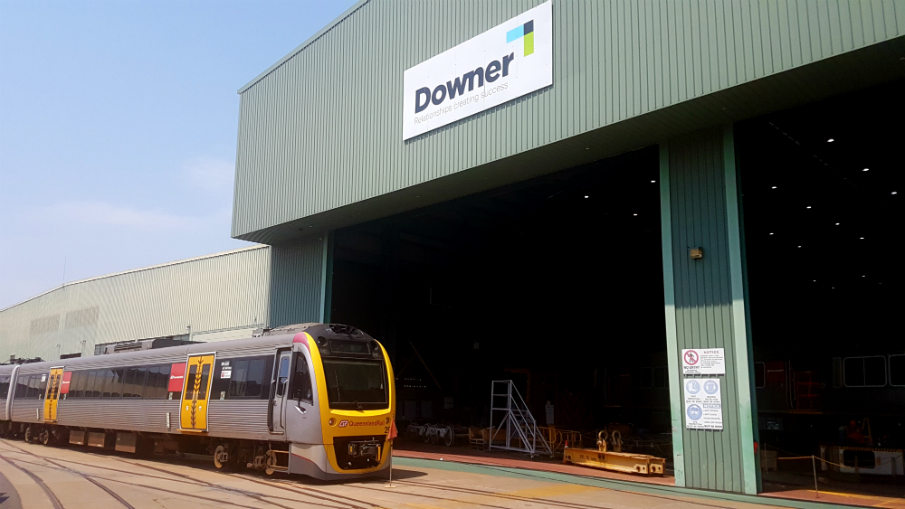 Downer has been awarded an $80 million contract to upgrade 22 trains in Queensland Rail's Citytrain fleet, ensuring greater safety, reliability and comfort for Queensland commuters.
The project will be based at Downer's Maryborough Service Delivery Centre and include the refurbishment, overhaul and electrical systems upgrade of 10 three-carriage IMU100 series trains and 12 three-carriage SMU200 trains.

Downer will design, supply, install and commission the overhaul, with work to commence this month and conclude in 2023.

Key features of the overhaul:
Interior refresh – new floor coverings, refreshed handrails and grab handles and new seat foams and covers for enhanced customer experience
Overhaul of key train subsystems to ensure the safety and reliability of the fleet
New electrical systems (in partnership with ABB), including upgrade of onboard traction equipment and installation of a new Train Control Management System (TCMS).
This contract not only provides additional work for Downer's Maryborough facility and adds to the Heritage City's rich rail history, it also builds on the success of Downer's existing relationship with Queensland Rail.

"The outcome of this project will undoubtedly deliver significant benefits, enabling Queensland Rail to deliver on critical availability and reliability of sets on the network for the people Queensland," Downer's Head of Project Management Services – Rollingstock Services, Stephen Furlong, says.

"Importantly, this project will also deliver a combined four years of engineering and production work to Maryborough, contributing to the continued growth of the facility.

"Downer has a long-standing relationship with Queensland Rail for work of this nature. This contract award is testament to the professionalism, quality of workmanship and passion the team has demonstrated in delivery of current and recent projects."