Downer releases 2020 Sustainability Report
29/10/2020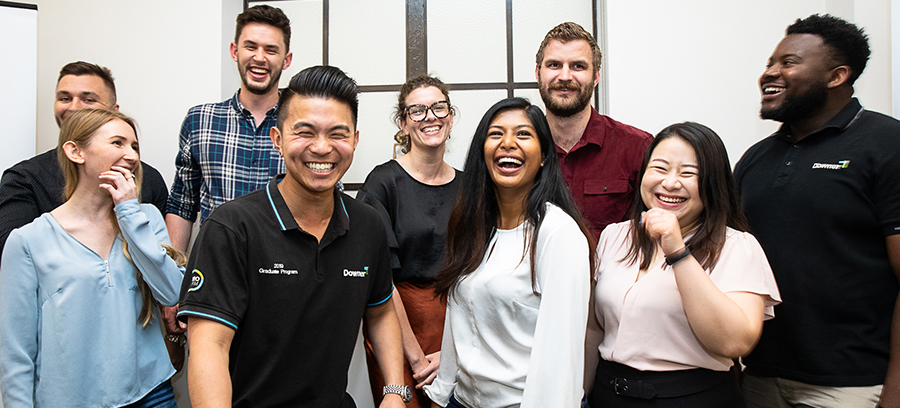 The services Downer provides impact the lives of millions of people across Australia and New Zealand every day.
Therefore, the sustainability of our operations is paramount – for our people, our partners, our shareholders, our customers and their customers.
Like many other companies, 2020 has provided countless challenges. From Australia's bushfire crisis in the 2019-20 summer to New Zealand's New Zealand's floods, landslides and volcanic eruptions, and then the Coronavirus pandemic. These events have tested the resilience of our business, the character of our people, and the spirit of our communities.
While some of our planned initiatives for FY20 were disrupted by COVID-19, we have continued to make substantial progress against our sustainability goals.
Highlights of FY20 include:
Enhancing our disclosure on greenhouse gas (GHG) emissions and performance against our Science-Based Target
Celebrating the second anniversary of Australia's first road paved with Reconophalt™, Downer's sustainable asphalt product. Over the past two years we have has laid over 77,000 tonnes of roads in six Australian States and Territories, using soft plastics from 46.1 million plastic bags and packaging equivalents, toner from 1.3 million used printer toner cartridges, glass from 11.5 million glass bottle equivalents and 20,500 tonnes of reclaimed asphalt
Collating and reporting waste data and water data on a consolidated level for the first time. This is an important step, which will allow us to set targets and objectives from 2021
Enhancing our mental health support systems for employees in response to the increase in anxiety and stress caused by COVID-19
Increasing spend with Indigenous suppliers by 93 per cent within our Australian Operations
Launching our Own Different diversity campaign, which promotes a culture of acceptance and encourages individuality, inclusiveness and diversity.
Additionally, in February 2020, Downer announced we would shift our focus from high capital intensive activities to lower capital intensive and lower carbon activities, in line with our Urban Services strategy. This strategic shift will support Downer's decarbonisation pathway.
Downer has released our 2020 Sustainability Report, which provides full details of Downer's FY20 sustainability performance and initiatives, including those mentioned above.
The report is available in PDF format and as an interactive website, which you can view here.