Downer recognised as a top supplier
15/10/2019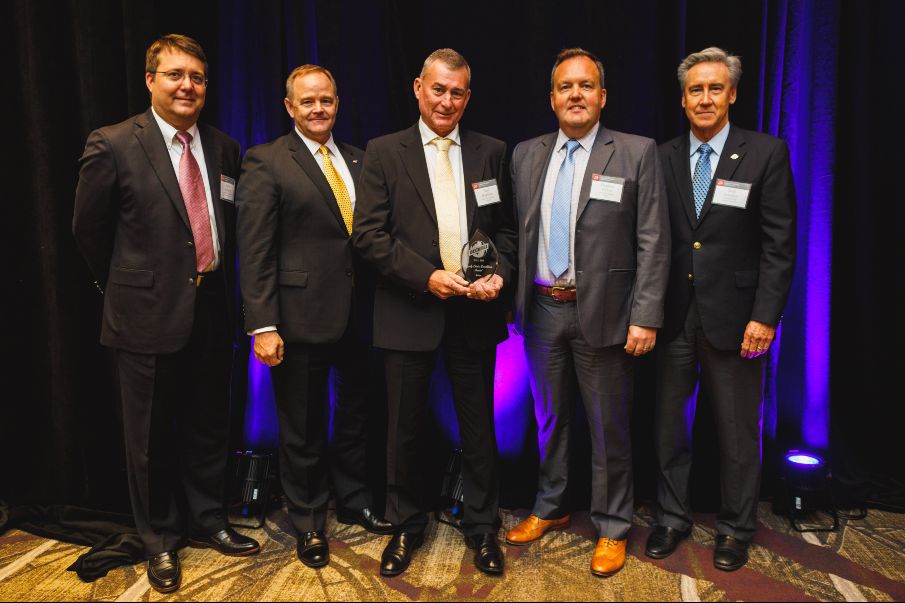 Downer has been recognised by Bechtel as a top supplier at the company's annual Supply Chain Awards for exceptional work in their support to Bechtel projects across the globe.
Companies were evaluated on multiple factors, including overall performance, ability to deliver quality services on time, ability to work collaboratively to meet milestones, and meeting or exceeding project expectations for safety, performance, technical expertise and environmental compliance. Nominations were reviewed and approved by Bechtel procurement and project managers with final approval from senior leadership.

The Wheatstone project team, who nominated Downer for the award, recognised Downer's high level of collaboration across all functions throughout project execution, truly embracing the project's 'one team' culture. The project team also commended Downer's schedule, productivity, materials management and safety performance, including:
More than 5.5 million hours worked and a peak workforce of more than 1,400 people with no lost time injuries
Actively involved in the project's People Based Safety (PBS) program, a key contributor to the project's exceptional safety performance
National Electrical Communications Association (NECA) WA award winners for 2018 in two categories, Large Industrial Project and Work Health and Safety Project
30,000 Lineal Meters of cable installed per week for more than 36 consecutive weeks with a peak of ~60,000 Lineal Meters in a single week
Over 500,000 terminations completed
Over 80,000 ITR's completed
Over 46,000 EEHA inspections completed
Over 1,000 systems completed and handed over
Over 1,300 workpacks created
Closure of the electrical and instrumentation works, including submittal of all workpacks and other technical and commercial deliverables was completed in less than three weeks following demobilisation from the job site.
The Downer team representing the Wheatstone project at the awards in Virginia, USA, included Wheatstone Project Manager, Paul Hopkins, and Operations Manager Western Region, Stephen Fisher.

Downer's Executive General Manager Engineering and Construction, Andrew Foster, said he was delighted the project team was recognised for the work they delivered for Bechtel.

"Our success at Bechtel's Supply Chain Awards is an acknowledgement of the outstanding achievements and significant team effort by our project team to deliver the world-class Wheatstone LNG project. Congratulations to the Wheatstone team on this great achievement," said Andrew.

"Downer has been a vital partner to Bechtel, working with us to achieve outstanding results for our customers," said Al Hankins, Bechtel Corporate Manager Procurement and Contracts.

"The performance of key suppliers continues to be critical to delivering superior service to our customers and advancing innovation for the industry."

The Chevron-operated Wheatstone Project is one of Australia's largest resource developments and the nation's first liquefied natural gas (LNG) hub. At full capacity, the 8.9 million tonnes per annum two-train LNG facility is expected to contribute around six per cent of the Asia Pacific region's total future LNG production.

Downer worked on the Wheatstone project for more than four years, delivering the electrical and instrumentation packages for the downstream portion of the works.
Photo courtesy of Bechtel Corporation