Downer partners with Williamstown Football Club
18/02/2019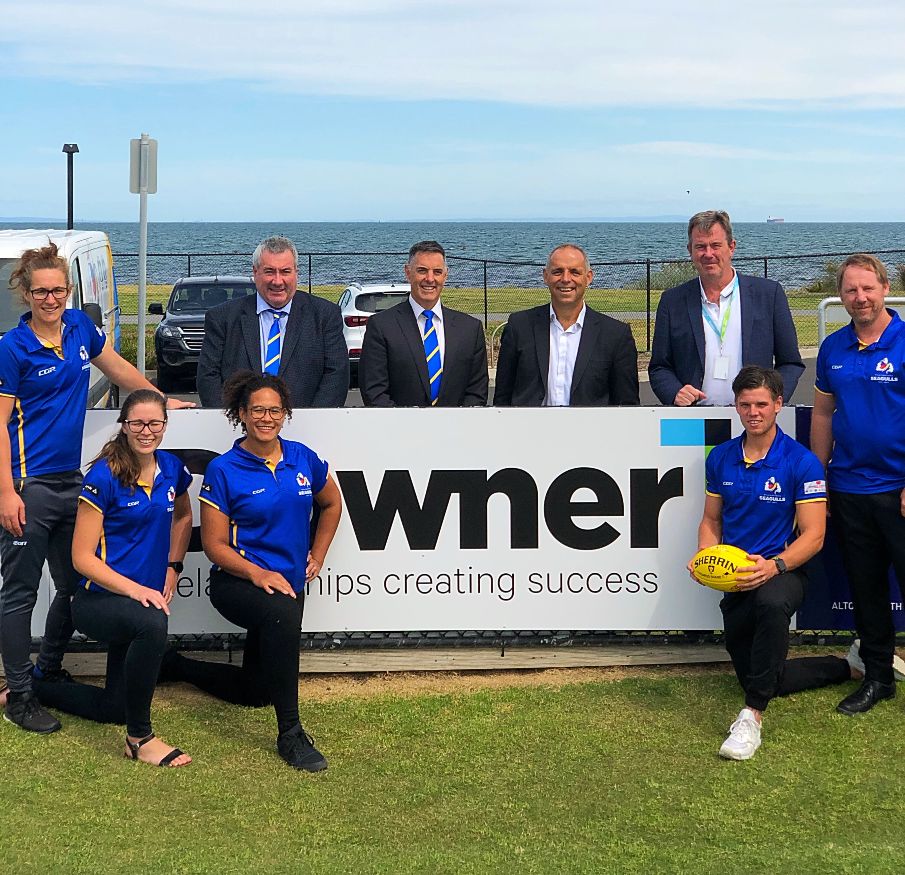 Downer has entered a three-year partnership with Williamstown Football Club, becoming the naming rights sponsor of the home ground and forming a partnership to enhance its contribution to the Hobsons Bay community through local sporting clubs, schools, community groups and charities.
Downer Group Head of Customer Partnerships, Michael Miller, and Williamstown Football Club President, Michael Howlett, announced the partnership at the official unveiling of the Downer Oval.
Mr Miller said the partnership represented an example of Downer's ongoing commitment to supporting the success of the communities in which it operates.
"Downer has safely operated from the historic Newport Workshops facility for almost 20 years and currently employs approximately 275 people on site, 10 per cent of whom are apprentices. Newport is also home to the High Capacity Metro Trains project that is being delivered for the Victorian Government," Mr Miller said.
"We are committed to creating lasting value for society. We do this through employment and investment in local communities in addition to long-term, collaborative relationships with our partners, suppliers and community organisations.
"Downer is looking forward to its long partnership with the Club, its use of the stunning facilities at the ground, and even greater involvement with the community," he said.
Williamstown Football Club CEO Jason Reddick welcomed the partnership and said it will enhance the Club's contribution to the community.
"Downer's contribution will enhance the Williamstown Football Club's presence in the local community, enabling us to continue to build facilities and operate programs for our local community's benefit. This extends to the numerous sporting groups, schools, charities and social causes that we provide for," Mr Reddick said.