Downer listed as finalist in Australian Space Awards 2020
07/02/2020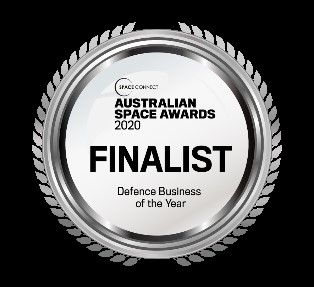 Space Connect has listed Downer as a finalist in the 'Defence Business of the Year' category for the Australian Space Awards 2020.
As part of our ongoing support to the Australian Defence Force, Downer's Defence Systems business has been nominated for work across Defence's Satellite Communications (SATCOM) projects within Joint Capabilities Group, Capability Acquisition and Sustainment Group and the Chief Information Officer Group. Our support includes project management, systems engineering, logistics, training, commercial, sustainment and security services.
Kevin Barnbrook, General Manager Operations and Delivery for the Defence Systems business said, "Downer is one of the largest above-the-line service providers to SATCOM within Defence. It's the delivery of our high-quality services and our deep experience across military SATCOM that places us as a valuable partner to Defence. We have a number of highly regarded Australian SATCOM experts who hold deep subject matter expertise in satellite engineering and we boost this capability with international specialists."
As Australia's investment in space increases over the coming decade, it will require a significant increase in capability support. With our deep experience across military SATCOM to date, Downer is well placed to provide this support as a strategic partner to Defence.
"A key challenge for both Defence and industry is the limited number of people with space expertise in the market for roles across project management, engineering, vendor management and space operations. By supporting our customers, we are able to generate opportunities for people interested in working in the space industry to gain both formal and on the job training to develop their skills. This is why we are investing in the growth of our SATCOM specialists through our graduate program, mentoring and providing relevant experience to junior staff." Kevin said.
Winners will be announced at the Australian Space Awards 2020 gala dinner on Thursday 26 March 2020 in Sydney.
About Defence Systems
Downer's Defence Systems specialise in the introduction of complex systems and security-sensitive capabilities and are a major contributor to the modernisation of land, maritime, air and joint communications and information systems across the Australian Defence Force and other government agencies. We provide a range of professional and managed services including program and project management, systems engineering, enterprise architecture, procurement and commercial management and specialist engineering (including satellite engineering).
For more information on Downer's Defence Systems business, read the brochure here.