Downer gives back to Chalmers Road School
29/10/2019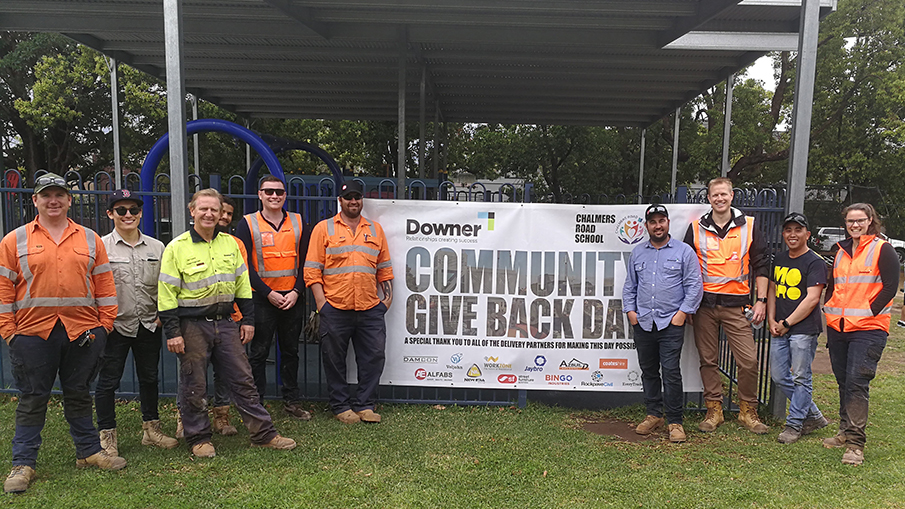 The students at Chalmers Road School in Strathfield got a colourful surprise when they returned from their recent holiday break.
As part of Downer's on-going commitment to communities where we operate, our Transport Projects team at North Strathfield approached Chalmers Road School with an offer to help upgrade their outdoor area.
Chalmers Road School provides educational programs for students aged four to 18 with moderate or severe intellectual disabilities, and draws from a wide geographical area as well as a diverse cultural and social community.
"We met with the school principal and teaching staff to identify areas within the school's playground and external teaching areas we could upgrade," Downer Project Manager, Kevin Watters, says.
"We committed to constructing and refreshing a new sensory garden, external relaxation garden and improving the dining and play areas for the students, staff and parents. The aim was to completely transform some of the outdoor areas that the school uses on a daily basis."
The revamped outdoor area at Chalmers Road School is cheery and bright – almost as bright as the students' smiles when they returned from holidays to discover the new oasis in their playground.
"The event was a roaring success," Kevin says. "We had over 30 people who lent a hand and put in a terrific amount of effort.
"I want to thank everyone who contributed to this very worthy event – whether they were there on the day or supplied materials and plants – every little bit helped and went a long way to ensuring we successfully delivered on our promise to the school.
"It was a great opportunity for us all to give back and reward an exceptionally hard-working school."
The children and the entire school community are all very thankful to Downer and our project delivery partners.
"Congratulations and thank you to all involved in this generous act of contributing to a community that I know is grateful and appreciative of your focus," Director, Educational Leadership, Strathfield Principals Network, Maria Serafim, says.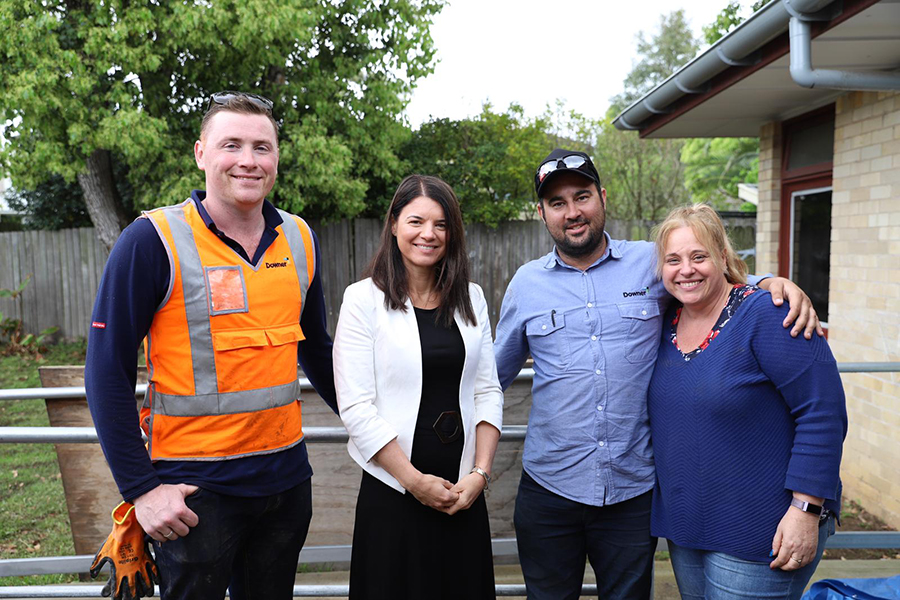 Federal Member for Reid, Fiona Martin, with Chalmers Road principal Michelle Davies (right) and Downer's Kevin Watters and Ian Falconer.