Downer engages technology partner Red Piranha
29/08/2019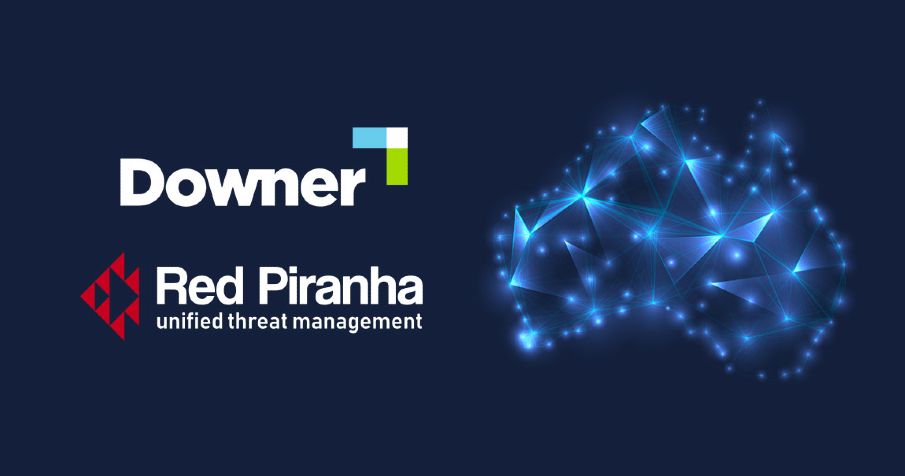 Downer's Defence Systems business has partnered with Australia's first next generation firewall developer, Red Piranha, to develop an information security program to support Australia's critical infrastructure.
The program will use Red Piranha's Crystal Eye® Unified Threat Management solution.
The partnership brings together deep technology and services skills in cyber defence and Security Incident Event Management (SIEM), as well as ongoing vulnerability management and incident response, to enable customers to operate safety and securely while avoiding the need to manage and maintain costly and complex fleets of discrete security products.
It will see Downer and Red Piranha commence designing a 'proof of concept' to be deployed into a pilot program later in the year.
Downer Executive General Manager, Practice Capability, Dan Murray, said, "With cyber security a concern spanning all business sectors, companies recognise the importance of implementing sophisticated defence capabilities."
"As part of Downer's delivery of services to the national security and critical infrastructure sectors, we are focused on improving the security posture of assets in what is an increasingly complex threat environment.
"We look forward to working with Red Piranha to develop a product that will offer a simple and integrated approach to delivering enhanced levels of risk visibility and security assurance for industrial customers," he said.
Red Piranha's CEO, Adam Bennett said: "I'm excited about the partnership and Red Piranha's chance to deploy Crystal Eye®, a truly integrated holistic information security program, with a major integrated services provider for critical infrastructure."