Downer commences $100 million upgrade of Loganholme Wastewater Treatment Plant
12/02/2021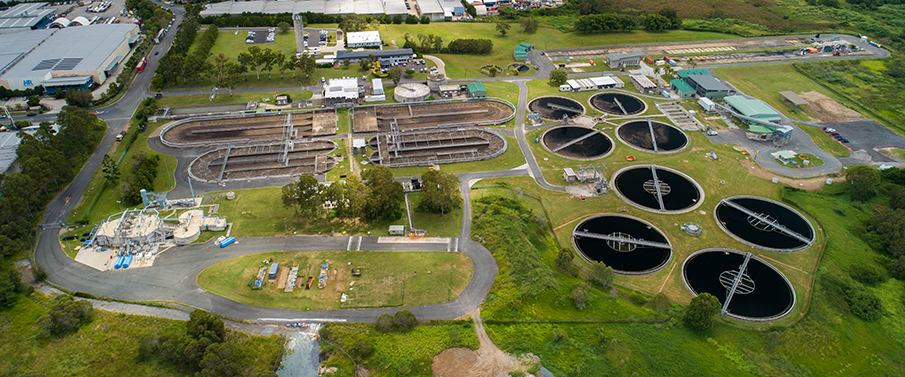 Downer has commenced a $100 million upgrade of the Loganholme Wastewater Treatment Plant (WWTP), which services approximately 300,000 people in South-East Queensland.
The overall upgrade, which Downer is delivering for Logan City Council, will include construction of Australia's first permanent biosolids gasification facility.
Underground services relocations are underway ahead of the demolition of the existing biosolids (sewage sludge) dewatering building to make way for the permanent biosolids gasification facility.
In 2020, Downer and our delivery partner, Pyrocal, engineered a trial biosolids gasification demonstration facility.
Following that successful trial, we will now construct a new $27 million permanent facility that will transform sewage sludge into renewable energy and a safe, environmentally friendly product called biochar. The facility is expected to be operational by mid-2022.
A 1,000kW solar array will be constructed on site from March to help power treatment operations and reduce the Council's carbon footprint. The $3.6 million array will include around 3,000 solar panels covering nearly 3,700m². These works will be undertaken by Downer's Technology and Communication Services business.
Other upgrades include a $6 million makeover of an ageing wastewater lift station (pump station) to include new pumps, valves and pipework to better manage incoming wastewater flows and enhance operator safety.
An estimated $69 million upgrade of the WWTP's main treatment process is planned for later this year and includes construction of a modern membrane bioreactor treatment facility. The upgraded membrane bioreactor technology will increase the plant's treatment capacity from 45 million litres per day to 67 million litres per day (equivalent to another 100,000 people) which is an important step to accommodate for future population growth.
"I was on-site recently at Loganholme and met several key team members who will be involved in the delivery of these projects over the next two years," Downer's Water Services South General Manager, Chris Yeats, said. "It was pleasing to see that the team are ready to kick off with the solar array and biosolids gasification project shortly."
The project will provide employment opportunities for the local community and save $27 million in operating costs over 20 years.
The upgrades will be carried out under the Logan Water Partnership which includes Downer, WSP Australia and Cardno. Together with Logan Water, the partnership will roll out up to $1 billion of water and wastewater infrastructure across the City of Logan over the next nine years.