Downer acquires 50% shareholding in 'Repurpose It'
27/03/2019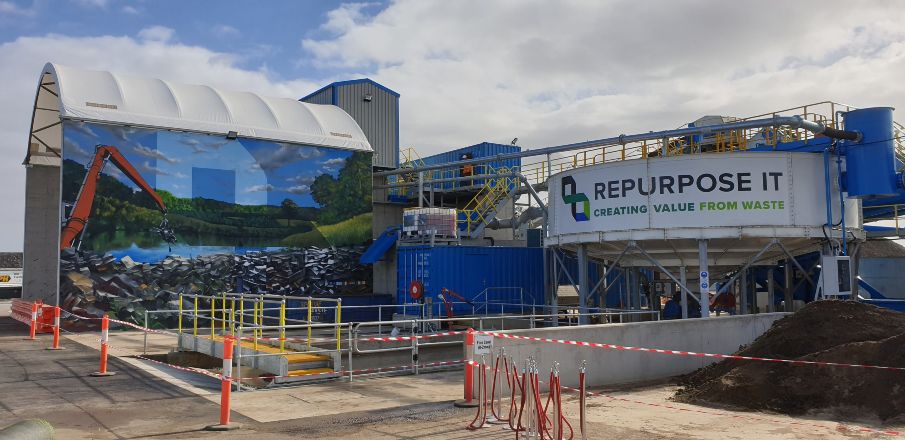 Downer has executed an agreement to purchase a 50 per cent shareholding in Repurpose It, a waste to resource business based in Victoria.
Repurpose It believes that all waste can be converted to valuable resources. The company's services range from multiple transfer stations to waste management consulting, construction materials and soil amendments, organics and green waste processing, waste transport and collection, resource recovery and bin supply and collection.
This week Repurpose It launched Australia's first $8.5 million state-of-the-art, construction and demolition washing plant facility, in partnership with the Victorian State Government.
The 150-acre resource recovery site features the country's most sophisticated technology designed to treat residual waste, and process it into materials suitable for the booming civil construction industry; with a focus of reducing the reliance on excavated materials, by-products include aggregates, sand and soil.
Dante Cremasco, Executive General Manager, Road Services at Downer, said: "The new recycling facility demonstrates that with strong partnerships we can deliver change.
"It's incumbent on all of us to work together to drive the circular economy, creating new avenues to recycle and repurpose waste materials into new streams of use. It is all about pulling products that we can use, not pushing waste."
Repurpose It's Founder and CEO, George Hatzimanolis explained that following the sharp growth in demand for extractive resources in Victoria's infrastructure sector and the growing number of materials buried under landfill, change in the industry is vital.
"Our new construction and demolition washing plant will revolutionise the way we manage waste through our investment in cutting edge technology, allowing us to supply in-demand materials back to the industry while preserving the environment," he said.
Minister for Energy, Environment and Climate Change for the Victorian Government, Lily D'Ambrosio, further added the State Government's commitment in supporting sustainable businesses committed in driving a change, after it granted Repurpose It a $500,000 grant through the Victorian Government's Resource Recovery Infrastructure Fund.
"We're supporting large-scale infrastructure projects like this one to reduce Victoria's dependence on landfills, create new jobs and drive investment."
Since March 2018, Repurpose It has worked hard reducing the amount of waste that buried in landfill by turning these materials into high value resources such as aggregates, sand, recycled water, soil and landscaping materials. As a result, Repurpose It was recognised as one of Westpac's top 20 Businesses of Tomorrow for 2018.
For more information on Repurpose It, visit www.repurposeit.com.au.