Double win for waste reduction
10/05/2021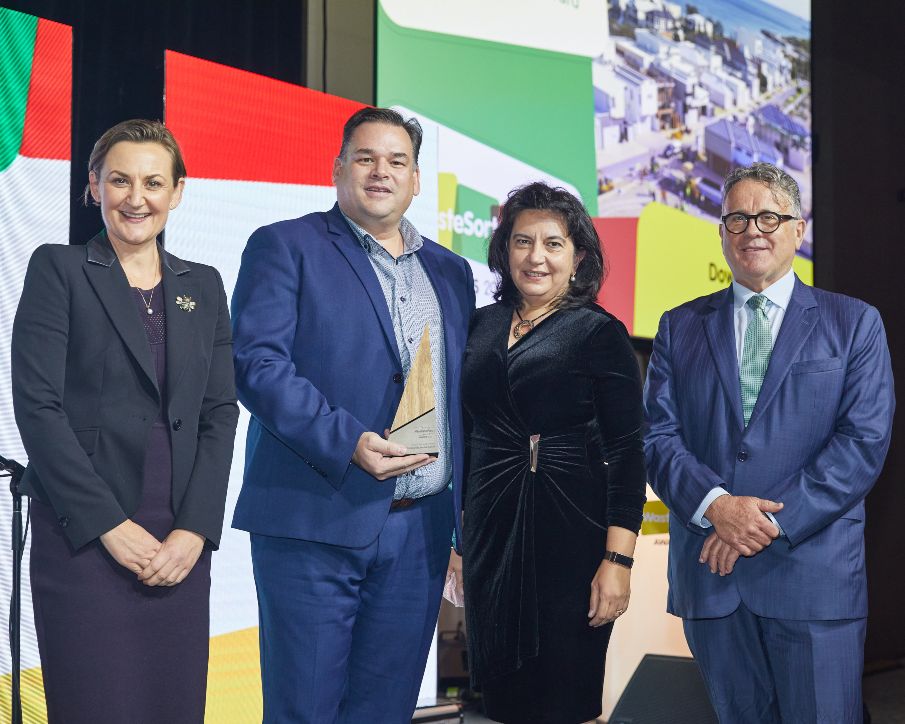 Downer has taken out both the Community Waste Award and the Waste Management Award at the 2021 WasteSorted Awards which acknowledges the top performers in Western Australia's recycling and waste industry.
Downer won the awards for its Reconophalt product, which is Australia's first asphalt product containing high-recycled content from waste streams bound for landfill.
The annual awards showcase projects that reduce waste and promote reuse and recycling. Nearly 80 nominations were received.
Environment Minister Amber-Jade Sanderson said that each of this year's 40 finalists exemplifies an innovative solution to reduce waste and promote reuse and recycling.
"They also assist the State Government in its goal to promote a cleaner, more sustainable environment in Western Australia, with at least 75 per cent of waste generated our State reused or recycled by 2030.
"I commend each of the 2021 WasteSorted Awards winners, finalists and entrants for their commitment to achieving reductions in waste and an increase in resource recovery."
Previously known as the Infinity Awards, the annual event - run by the Waste Authority - acknowledges innovative people and projects that work to avoid waste, recover value from waste streams and protect the environment.
Congratulations to the Downer team who prepared our submission and presented it to the selection panel, Paul Morreira, Chris O'Halloran and Meda Sicoe.
Find out more about Reconophalt.
More information on the WasteSorted Awards and the full list of winners and finalists can be found on the Waste Authority website at https://www.wasteauthority.wa.gov.au
Pictured: Amber-Jade Sanderson, Minister for the Environment; Climate Action; Commerce; Paul Morreira Downer WA Asphalt Manger; Meda Sicoe, Downer WA Technical Manager; Reg Howard-Smith, Chairman of the Waste Authority