Celebrating IWD with Black Ferns Sevens
11/03/2020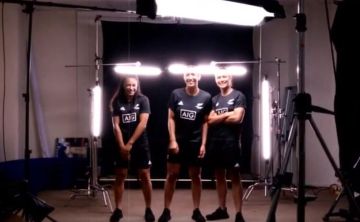 Downer has been celebrating International Women's Day across many of our sites, and in New Zealand, the team were pretty stoked to be celebrating with one of our partners, the Black Ferns Sevens, New Zealand's national women's rugby team.
As the reigning women's Rugby World Cup Sevens champions, we were even more stoked when Captain Sarah Hirini, Ruby Tui and Risaleaana Pouri-Lane stopped by to pass on some of their wisdom on how they are making a difference by leading the way in women's sport!
You can watch the video here.
'An equal world is an enabled world'
#internationalwomensday #eachforequal #blackfernssevens #womeninsport #womeninengineering #womeninconstruction #hawkins #downer #newzealand