ARRB recognises Downer's commitment to sharing knowledge
11/05/2018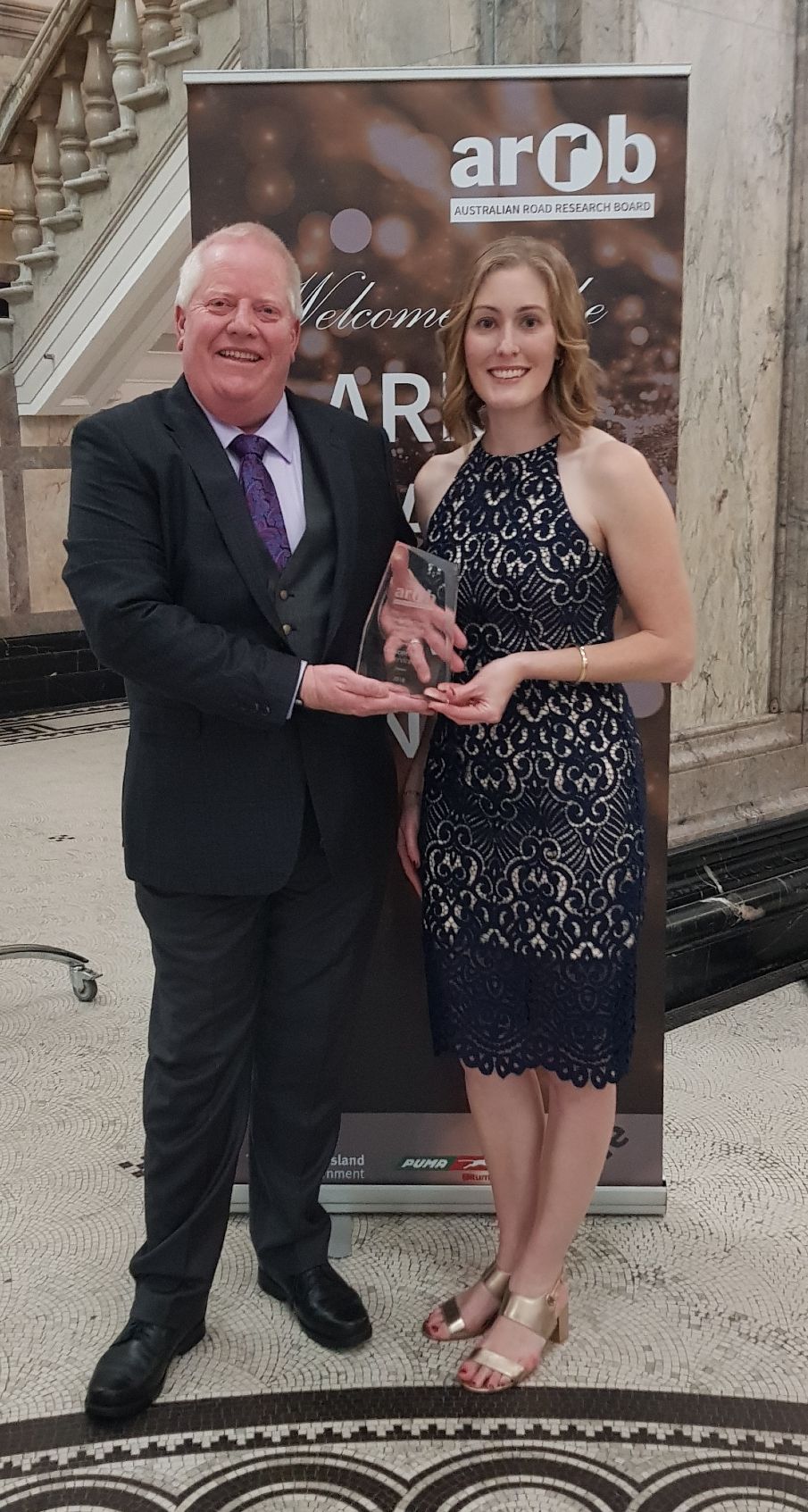 Downer's Road Services team has been recognised for sharing its industry leading Mission Possible safety program with partners, peers and customers by the Australian Road Research Board (ARRB).
The Australian Road Research Board (ARRB) last week recognised Downer with the Knowledge Transfer Commitment Award, an award that recognises commitment to communicating research outcomes.

Mission Possible is an ongoing safety program that aims to reduce the risk of plant and people interactions, and uncontrolled vehicle movements in Downer's Road Services business.

"We're very proud of our Mission Possible initiative that has been developed by our own employees on the ground to cut through the confusion and have clear safety rules around plant and people interactions, and uncontrolled vehicle movements, our biggest critical risks," said Dante Cremasco, Executive General Manager, Road Services.

"Our business is founded on the deeply held value of Zero Harm. In everything we do, the health and safety of our people and communities is always our top priority and to highlight that importance, we invited our partners, suppliers, industry representatives, peers and customers to be part of our ongoing Mission Possible campaign that included local roadshows.

"Feedback on this important safety initiative has been extremely positive. Sharing our learning more widely also allows us, as an industry, to start setting even higher standards of best practice when it comes to addressing our critical risks and keeping people safe.

"ARRB's Knowledge Transfer Commitment Award is recognition for belief the team has in not only wanting to make a difference when it comes to keeping our people safe, but also sharing that learning more widely to improve safety in our industry," said Dante.

The award was accepted on behalf of the team by Paul Price (left) and Alison Kutek (right) who were instrumental in delivering the hugely successful Mission Possible safety program.