Achieving Zero Harm
18/11/2016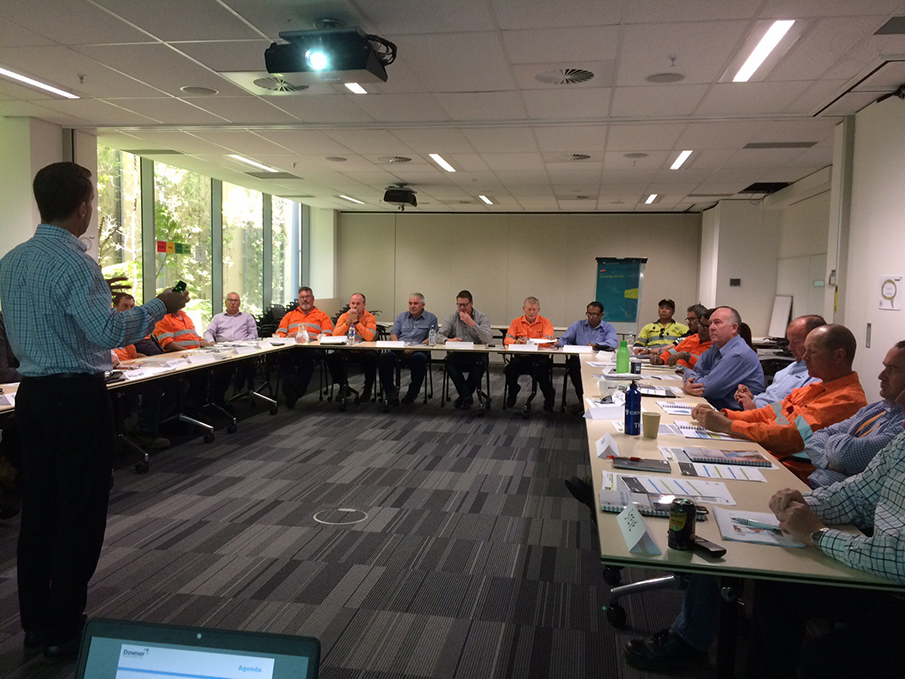 Our Utilities business has recently taken a new approach to affirming our culture of Zero Harm.
This involves senior leaders delivering specialised training sessions called 'Achieving Zero Harm' to Downer employees customers across Australia.
Trevor Cohen, Executive Director, Utilities and members of his senior leadership team launched the initial wave by delivering Achieving Zero Harm training to his top 80 leaders.

Russell Houlahan, Executive General Manager Networks & Services, along with his leadership team, has also committed to rolling out the one day training to all project managers and supervisors in his business.
Altogether, five sessions have been delivered to more than 100 project managers, supervisors and partners in the Networks & Services business and a further 12 Achieving Zero Harm training sessions are planned over the next four months.
"We believe that active and demonstrable leadership around safety is critical in embedding a Zero Harm culture, that is in turn fundamental to our success as well as the success of our customers and construction partners," said Luke Rowlands, General Manager, Network Construction & Maintenance.
"A recent Achieving Zero Harm training session in the Network Construction and Maintenance business in Perth saw the training delivered not only to Downer project managers and supervisors, but also to nbn™ executives and construction partners, receiving very positive feedback from all involved," added Luke.
"I must pass on the sincere thanks from us all at nbn. The workshop was impressively delivered by Russell Houlahan and Luke Rowlands. This genuine leadership tangibly demonstrated Downer's true commitment to achieving Zero Harm every day. The constructive input and conversation from all members of the workshop signalled an open and strong safety culture. All too often Safety workshops ring hollow when delivered by those engaged as specialists, but who are not as invested in the outcome as those accountable, resulting in the message being lost. From a client perspective, we see relationships with our Delivery Partners as the key to the success of the project. It is great to see Downer referring to their contractors as construction partners and treating them with the same respect and regard as their own people." (nbn™ participant)