Downer Defence has been recognised for their support of Talisman Sabre – the largest bilateral combined training activity between the Australian Defence Force (ADF) and the United States military.
The exercise hosts personnel from seven nations including New Zealand, England, Canada, and the Republic of South Korea, with a combined force of approximately 17,000 military personnel participating in land, air, and sea exercises.
TS21 is designed to test our respective forces in planning, logistics, and ability to work in combined and Joint Task Force operations and improve the combat readiness and interoperability.
The team usually run from Shoalwater Bay Training Area, north of Rockhampton. Downer Defence provides a range of Base and Estate services to the Training Area, which is roughly the same size as Belgium. This year's exercise was expanded to encompass sites across NSW, QLD, and the NT presenting one of the most logistical challenging exercises for Defence to date.
For TS21, Downer Defence delivered approximately 600+ work requests, including the design and setup of temporary infrastructure, construction, transport logistics, and servicing of five widely spread sites. To support the operation, arrangements included accommodation, lighting, power and water supply to establishing washing machines in the field.
The Downer Defence team received multiple acknowledgments recognising the support we supplied to the exercise. Commander of the Australian Special Forces Group, Brigadier Craig Shortt, thanked the Downer Defence team for their support and presented Service Delivery Manager, Luke Webb, and EMOS Operations Manager, Jared Morkel, with the Special Operations Command medallion as a gift of appreciation.
Luke also received a certificate of recognition from the exercise Directors Air Commodore Bellingham and US Colonel Hall on behalf of the Downer Defence team.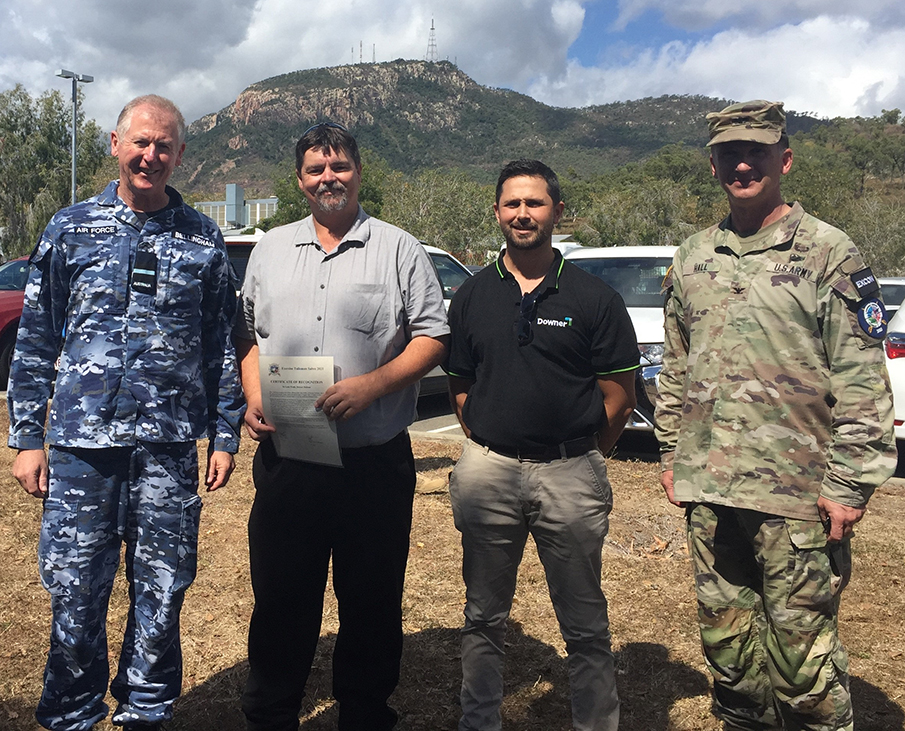 Image above: Operation Talisman Sabre Team awarding Luke Webb with certificate
"Downer Defence is eager to assist this operation whereby Australian and other troops can take the opportunity to strengthen their relations and work seamlessly in a joint environment to test the interoperability in complex warfighting situations," Luke says. "The delivery of services provided by the team has exceeded the expectations of our customers."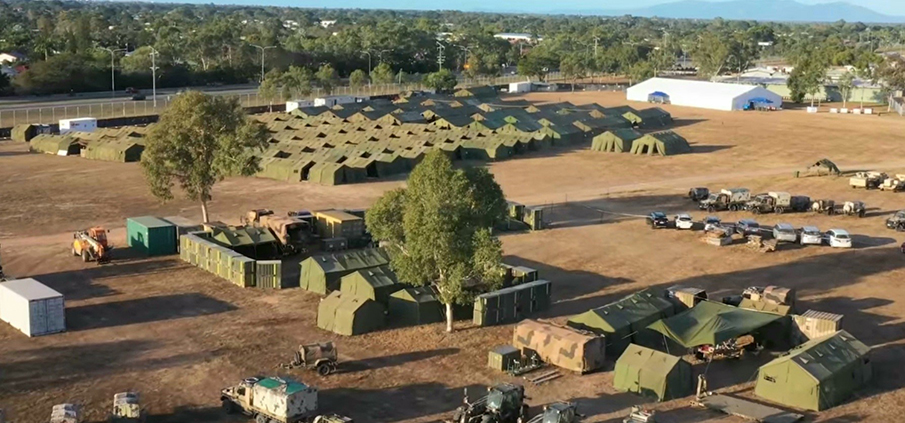 Image above: 500 Tents set up for all troops during their time on camp.
Fast facts
Downer Defence teams have sourced and deployed:
500 Tents
2.5km water & drainage pipe
5km of temporary fencing
2,500 beds and bunks
6km of electrical cable
To see what operation Talisman Sabre is all about, click here to watch a short video.