Security is key to protecting our customers' assets.
The Fourth Industrial Revolution, also known as Industry 4.0, is being driven by a range of forces, including improved communication and the Internet of Things, all of which depend on computers being networked via the internet. As with all new technology there are opportunities and risks associated with cyberspace that need to be understood, assessed and managed.
The amount of data on the web is growing exponentially as more and more devices are connected to the internet, which in turn is enabling major improvements in service delivery and living standards. As the barriers to service delivery and associated transaction costs reduce, services including education, banking and entertainment, to name a few, are becoming cheaper and accessible to more people than ever before. At the same time, as more and more critical services go online, the threats to critical infrastructure such as transport systems, utilities (including water and power), as well as defence, are increasing.
We have already seen the ability of hostile state and non-state actors to adversely affect physical infrastructure with the well-publicised Stuxnet malware. In 2010 it was confirmed that Iranian nuclear centrifuges were damaged by malicious code, presumably by a nation state. Over the past decade, similar successful cyber breaches on our utilities, health and transport systems have shown the potential to disrupt our lives and potentially result in loss of life.
These risks and damages are not limited to critical infrastructure and government entities. Each year billions of dollars globally are lost as a result of cyber security breaches. From spam resulting in lost productivity and time to fix, through to online fraud and privacy breaches that result in financial losses cyber security affects us every day. Moreover, as the costs of cybercrimes are relatively low compared to conventional conflict, this is an area that governments are actively seeking advantage by targeting governments, corporations and individuals. Likewise, governments have so far proved to be averse to responding to cyberattacks kinetically.
Australia's Cyber Security Strategy 2020
Australia is no longer the far-flung Antipodean outpost that it once was. Neither isolated nor protected by the 'tyranny of distance' the nation is beginning to appreciate that realising our full potential as a society in the Fourth Industrial Revolution requires changes in how we work, play, and interact.
In recognition of this, the Department of Home Affairs recently released an updated Cyber Security Strategy 2020 to outline Australia's response to these emerging threats and opportunities. The vision discussed in the strategy "…is to create a more secure online world for Australians, their businesses and the essential services upon which we all depend."
Achieving this vision requires support and changes by individuals, industry and government. The Commonwealth is taking a long-term view – allocating $1.67bn in funding – to enhance cyber security while maximising the economic benefits of a connected online society. While many of these initiatives are tangible in nature, such as recruiting 500 additional cyber specialists and the passing of new legislation, real success depends on changing mindsets and ways of working.
Join us for a discussion focussed on cyber security and what it means for us as individuals, employees, and business leaders.
Downer's Defence Systems business invites you to join us at our upcoming webinar, Protecting Australia: Why we need a cyber security strategy on Tuesday, 8 September at 12:00pm.
Presented in collaboration with UNSW Canberra, this live discussion, featuring a panel of experts, will explore Australia's cyber security strategy with a focus on how we will manage cyber risks in the coming years.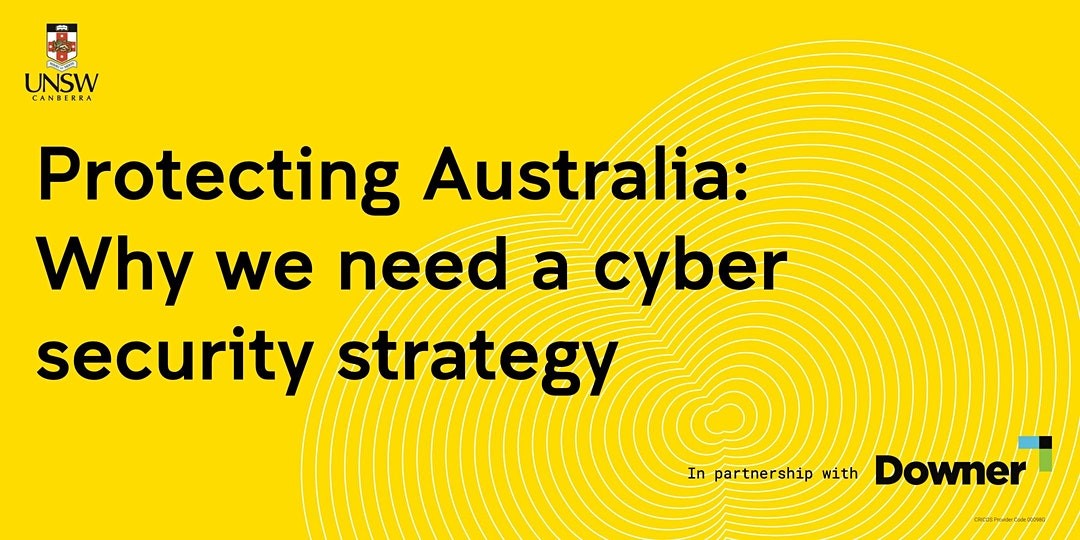 Downer's Security Services
Contact Us
Edmund Leong is the Security Practice lead at Downer Defence Systems, which supports National Security and Critical Infrastructure clients including Defence, Transportation and Utilities. Ed has over 20 years of experience in the architecture, design, implementation, and technical assurance of ICT capabilities for government and private sector organisations.