Melbourne's largest single train order just got bigger
09/05/2022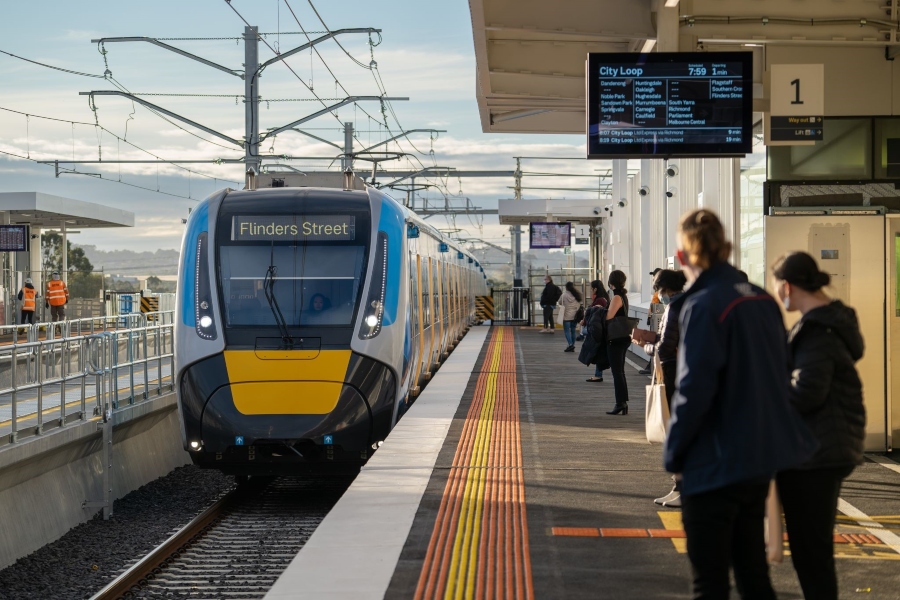 Downer is pleased to now manufacture 70 High Capacity Metro Trains for Melbourne.
Downer—as part of the Evolution Rail Consortium—will now manufacture 70 High Capacity Metro Trains (HCMT). This is an additional five trains on the 65 that were already ordered.
The HCMTs are the most accessible trains on Melbourne's network and offer 20% more capacity than the current fleet.
The additional five trains will support Melbourne's Airport Rail, running through to Sunbury following the opening of the Metro Tunnel.
Discussing the additional trains, Kamal Habibullah, Head of Projects & Contract Delivery is proud of the contribution that Downer is making to Melbourne's rail network. "We're proud to be able to offer these high-tech trains that bring Melbourne's transport network into the 21st Century.
"The HCMTs are the first new train design in Victoria for nearly 20 years and demonstrate a step change in public transport. They are larger, safer, more accessible and more comfortable for passengers.
"To continue our partnership with the State Government and increase the overall number of HCMTs on the network just highlights how much the passengers enjoy them, and just how beneficial they are to the network," he said.
The HCMTs provide a dramatic 20 per cent increase in capacity from the existing fleets, carrying up to 1,380 passengers, as well as high capacity signalling—which helps the Melbourne network provide a turn up and go service, meaning Downer is a part of the ecosystem that helps Melbournians get to where they need to go.
"It's been a privilege to serve the passengers of the Cranbourne and Pakenham line—one of Melbourne's busiest rail corridors," Kamal continued. "We knew that the trains would run through to Sunbury once the Metro Tunnel opens, but to now also support Melbourne's Airport Rail is wonderful as we can provide Melbourne's bigger, better trains to even more passengers."
"This wouldn't be possible without the 1,100 people across the supply chain that have helped make this happen. So, thank you to everyone who has worked to deliver Melbourne's bigger, better trains," he concluded.
The 70 trains will be maintained by Downer for over 30 years at our state-of-the-art maintenance facility located in Pakenham East.