Downer partners with NRL Cowboys House and Stars Foundation
15/10/2021
Downer recently signed partnerships with NRL Cowboys House, which is managed by the Cowboys Community Foundation, and Stars Foundation, which will help support young Indigenous people to thrive and succeed.

Downer's vision for reconciliation is one where all Aboriginal and Torres Strait Islander peoples are treated equally in all relationships and their cultures and histories are celebrated and respected.
'Relationships creating success' is Downer's tagline, and we are committed to building more relationships that help create success by supporting Aboriginal and Torres Strait Islander peoples.
As a large organisation, we can have a substantial impact on Indigenous communities and Indigenous peoples' lives. A core element of Downer's Corporate Philanthropy Strategy is to partner with carefully-selected Indigenous charities that align with Downer's Purpose and Pillars.
We are pleased to partner with Stars Foundation and NRL Cowboys House.
Stars Foundation provides a holistic program that supports Indigenous girls and young women to attend and remain engaged at school, complete Year 12 and move into full-time work or further study. Stars' program is based on strong, trusting relationships – which aligns with Downer's values. The Stars Room provides a culturally safe, warm environment – a place where the students feel nurtured and inspired. Learn more about Stars here: https://starsfoundation.org.au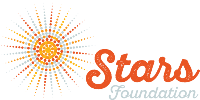 NRL Cowboys House provides supported accommodation for young Aboriginal and Torres Strait Islander students from some of North Queensland's most remote and educationally disadvantaged communities, enabling them to access quality secondary education opportunities in Townsville. The facility is managed by the Cowboys Community Foundation, the charity arm of the North Queensland Cowboys NRL club. Learn more about NRL Cowboys House here: https://www.cowboysfoundation.org.au/programs/house/

Downer is committed to being an organisation that demonstrates leadership and respects Indigenous communities right across Australia, and these two partnerships will ensure we continue to make a difference to the lives of Aboriginal and Torres Strait Islander peoples in the communities we operate in.