Downer donates $100,000 to CQUniCares Appeal
25/10/2018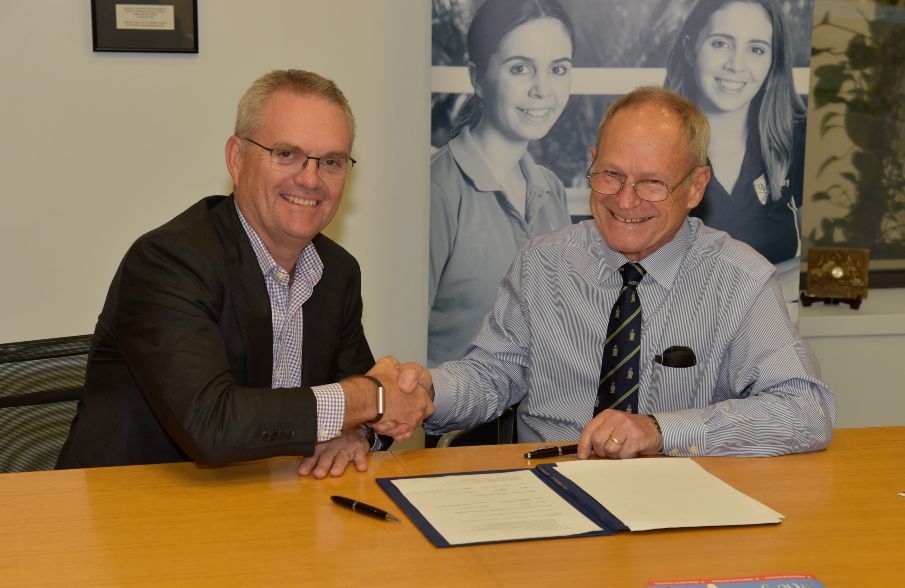 Downer has donated $100,000 to the CQUniCares Annual Appeal, becoming the 2018 Appeal Lead Partner.
The appeal will fund 25 university scholarships and 25 emergency grants and is based on the belief that every person deserves to further themselves through education.
Chief Executive Officer of Downer's Mining, Energy and Industrial Division, Brendan Petersen, said that having the values of both organisations align and having a track record of successful joint initiatives played a big part in the donation.
"Downer works to foster a diverse and inclusive workplace that facilitates opportunity and respect. Our focus on gender and cultural inclusiveness is active and ongoing, and through various initiatives we aim to help close the gap between Indigenous and non-Indigenous communities.
"CQUni's value of inclusion aligns well with Downer's commitment to diversity and inclusiveness. Our donation is also an extension of our commitment to the University through the support we have provided through the CQUniCares Downer scholarships."
CQUniversity Vice-Chancellor Professor Scott Bowman said the donation would go a long way in changing a number of student's lives.
"With many of our students living in rural and remote areas and others not having family support to help them finance their study and living expenses, this huge boost to the CQUniCares Annual Appeal will mean a great deal to so many of our students," Prof Bowman said.
"Financial stress remains one of the top four reasons for students not completing their qualification. Downer's significant donation to the Appeal today will give us a boost in ensuring more disadvantaged and underrepresented students can start or complete their qualification, and overcome the financial barriers holding them back.
"Downer's donation is incredibly generous and it will most certainly change lives."
CQUniversity's annual CQUniCares appeal will run until Friday, 9 November. All donations over $2 are tax deductible and every cent raised will directly benefit students through the funding of scholarships and emergency grants.
To make a donation, or to find out more, visit www.cqu.edu.au/appeal.