Commissioning of Brendale plant underway
01/06/2021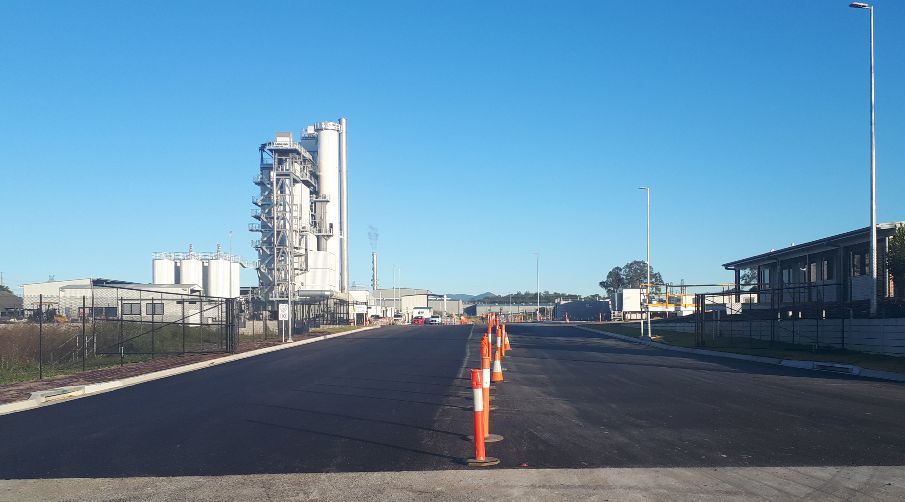 In a first for the Queensland asphalt market, Downer has almost finished commissioning it's Amann HRT RAH100 asphalt plant, located at Brendale in North West Brisbane.
The new facility is home to the most advanced production facility in Australia that will cater for today's and tomorrow's demands in South East Queensland.
The asphalt plant is energy efficient, has stringent and effective emission controls that exceed the highest European standards, is completely automated to ensure a high quality of product and will use significantly less raw materials in the asphalt produced.
The plant features Australia's first Counter Flow Hot Recycled Asphalt (RAP) Dryer where recycled asphalt is fed into a purposed built dryer that uses convection heat rather than a direct flame. This means that the recycled asphalt can be heated to 160 degrees Celsius and is not reliant on heat transfer from super-heated aggregates in the same way as standard asphalt plants. The Ammann HRT plant is therefore capable of producing a 100 per cent recycled asphalt mix or high-quality mixes with 50 to 70 per cent RAP as standard. This flexibility opens the door to future innovation for Downer and its customers in the region.
Successful trials at the plant include a 10mm Asphalt incorporating 40 per cent Hot RAP addition plus five per cent recycled glass (500 tonnes), a 14mm WMA Asphalt containing 50 per cent Hot RAP addition (400 tonnes) and a 20mm Asphalt containing 65 per cent Hot Rap addition (900 tonnes) which has been paved on the entry road to the site. This is already the highest RAP content asphalt produced in Queensland.
Work is also underway with the Reconomy facility at the site, which will use industry-leading practices to actively divert waste from landfill and re-engineer materials for suitable reuse in established markets.